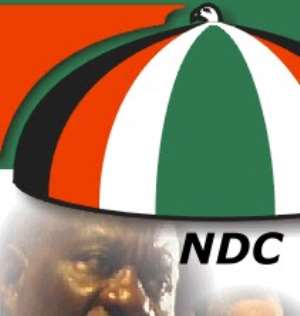 The campaign team for Mr. Henry Osei (Shoe) as NDC Parliamentary Candidate for Cape Coast South Constituency is officially dissolved and it ceases to exist in the greater interest of the party. We now have a parliamentary candidate in the person of Hon. Kweku Ricketts-Hagan and we must accord him the necessary respect and support.
Mr. Henry Ose (Shoe) and the entire team met on Monday, 26th August, 2019 and unanimously resolved that the campaign is over, delegates have decided and we respect their choice of candidate whom we all believe with united front, we can retain the seat and wrest political power from the nepotistic, super-incompetent and corrupt NPP/ Akufo Addo government.
As Mr. Henry Osei earlier issued a statement to call for unity towards victory 2020, we also want to affirm our commitment to the call. We believe this will provide a superior strength, cohesion and commitment of all party members towards 2020 elections victory for H. E. John Dramani Mahama and Hon. Kweku Ricketts-Hagan. Divisions within the party will not be in the interest of anybody and as such we must start working towards a united party for election 2020.
Meanwhile, our commitment to the party and its electoral fortunes remains unquestionable. In the light of the election of Hon. Kweku Ricketts-Hagan as our Parliamentary Candidate, we urge all to close ranks and support him and the party in 2020 elections cost-effectively with a landslide victory.
This is the time for togetherness and is not in anybody's intereste to weaken the party. As much as we had divergent views as to who leads the party into 2020 parliamentary elections, the time has come for us to be brothers again, and stop shouting at one another.
All members and sympathisers of the National Democratic Congress (NDC) must extend a hand of brotherhood and strive for an NDC where all members are brothers again.
Long Live Kweku Ricketts-Hagan
Long Live John Dramani Mahama
Long Live NDC
Long Live Cape Coast South
Long Live Ghana
Thank you.
Signed:
Alhaji Suleman Mohammed
a.k.a Alhaji Ten Ten
(Chairman - Defunct "Team Shoe")