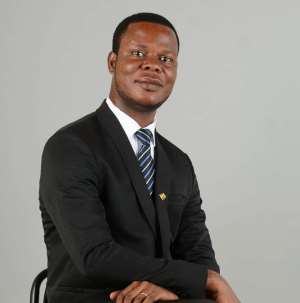 I have grown to know a man who can stand the test of victimization, name-calling, and personality tainting to turn his fortunes for the better.
Paul Abrokwa, the new USAG president-elect has fought his way through to prove his naysayers wrong.
Having had the opportunity to sit in the same lecture theatre with him for the past three years and even talk through certain issues that have plagued our educational system and the general student body was a mixed feeling and showcase of wisdom and maturity exhibiting itself through a selfless heart that wants to serve and reposition the already blunted USAG on a higher pedestal.
Congratulations on your win Mr. Paul Abrokwa. I know it wasn't easy coming this far but as your slogan goes ''nyame nsa wom''(God is involved) has worked for you this time.
Fast forward
As you have seen and known the major plight of the university student populace, your new office renders you the onus to put in reality the good plans you once had. I'm looking forward to refuting the saying of Lord Akton ''power corrupts and absolute power corrupts absolutely" with your assumption of this office.
As I congratulate you today for your win, I also charge you to take students wellbeing to heart and never let your office be a conduit for revenge, for Nelson Mandela's ability to eschew revenge when he was released from prison made him more loved and respected worldwide.
Once again I say, CONGRATULATIONS MR. PAUL ABROKWA the warrior
SAMUEL WUDANA
President ( Tertiary students of Afigya kwabre south,TeSAKS)
PRO ( Youth for Development )