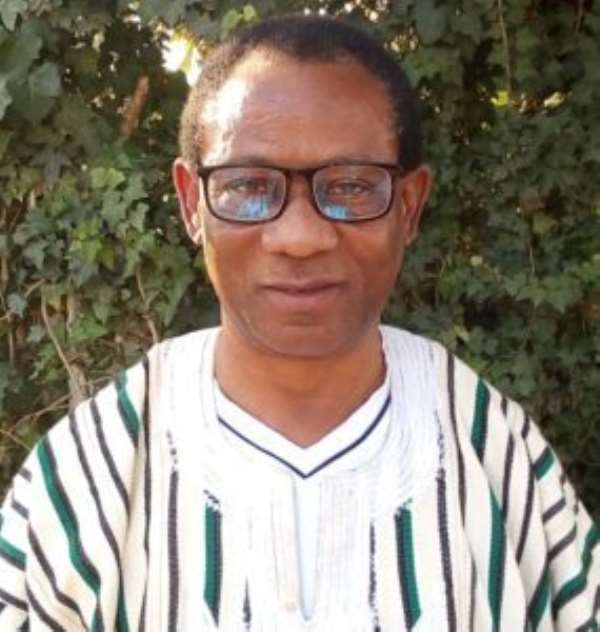 Mr. Stephen Kojo Wulingminga
Ghanaian associations in South Africa has described as discrimination the amended mining law of Ghana that stipulated a minimum of 15 years and maximum of 25 years for illegal miners (galamseyers) without any stiffer punishment for traditional rulers who give out lands for them.
They alleged that there is no way galamseyers can go and work on any land without the consent of the Chief and Elders so to arrest the illegal miners and jail them 15 – 25 years and neglect dealing with the Traditional rulers who allow them to destroy the lands is not enough.
Chairman of Ghanaian Community of Butterworth in the Eastern Cape Province of South Africa, Mr. Stephen Kojo Wulingminga said this on South Africa – based Ghanaian radio station "Press Radio current affairs program dubbed "Ghana Te sen" hosted by Kwaku Anane Junior on Saturday, 24th August 2019.
According to him, such activities of the traditional rulers could thwart the development efforts of the Government in the fight against illegal mining.
"It fall short and discrimination in dealing with the galamsey menace efficiently if the traditional rulers, politicians and other prominent people who are allegedly involved in illegal mining are allowed to go scot-free. So I think the government should look forward to roping in everyone who is a concern with lands in Ghana. So that if you don't take care and allow galamseyers to work on it you should be investigated and probably be punished" he stated.
The amended mining law of Ghana has stipulated a minimum of 15 years and a maximum of 25 years for illegal miners (galamseyers), President Nana Akufo-Addo has said.
At the second meeting of the Council of State at the Jubilee House for this year, President Akufo-Addo said: "We are talking about minimum sentences of 15 years, maximum 25) years".
Mr. S.K Wulingminga however, commended the government in dealing with illegal mining and called on all stakeholders to join hands together to fight against galamsey.