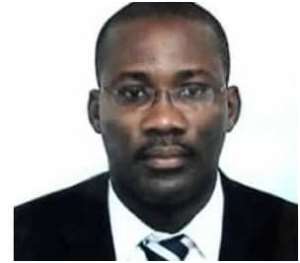 Edwin Provencal
Barely 72 hours after George Mensah Okley, the chief executive officer of the Bulk Oil Storage and Transport (BOST) Company Limited, resigned, a new person has been appointed by President Akufo-Addo.
President Akufo-Addo has nominated Edwin Provencal as the new chief executive officer for BOST Company Limited.
A statement signed by Deputy Energy Minister, Joseph Cudjoe, on Monday, August 26, requested the board to take "due note and assess the suitability of Mr. Provencal for the appointment accordingly."
Mr. Provencal is currently the Technical Director to the Energy Minister, John Peter Amewu.
Mr. Mensah Okley tendered in his resignation to the President after serving a little over two years at the state entity.
Mr. Okley was given the option to either resign or be sacked.
Sources close to the Presidency attributed his fate to poor corporate governance prevailing under his watch such as mass employment, some of which are not needed at all.
The ousted MD is also said to have engaged interns who were receiving allowances – an anomaly which added to his poor governance practice.
Mr. Okley stepped down on Friday, August 23, 2019 after tendering his resignation to President Akufo-Addo.
He was appointed in 2017 following the dismissal of Alfred Obeng Boateng – his predecessor.
Mr. Vangogh is the chairman of the Community 25 Residents Association, whose efforts led to the establishment of a police station at the location in May.
--Daily Guide