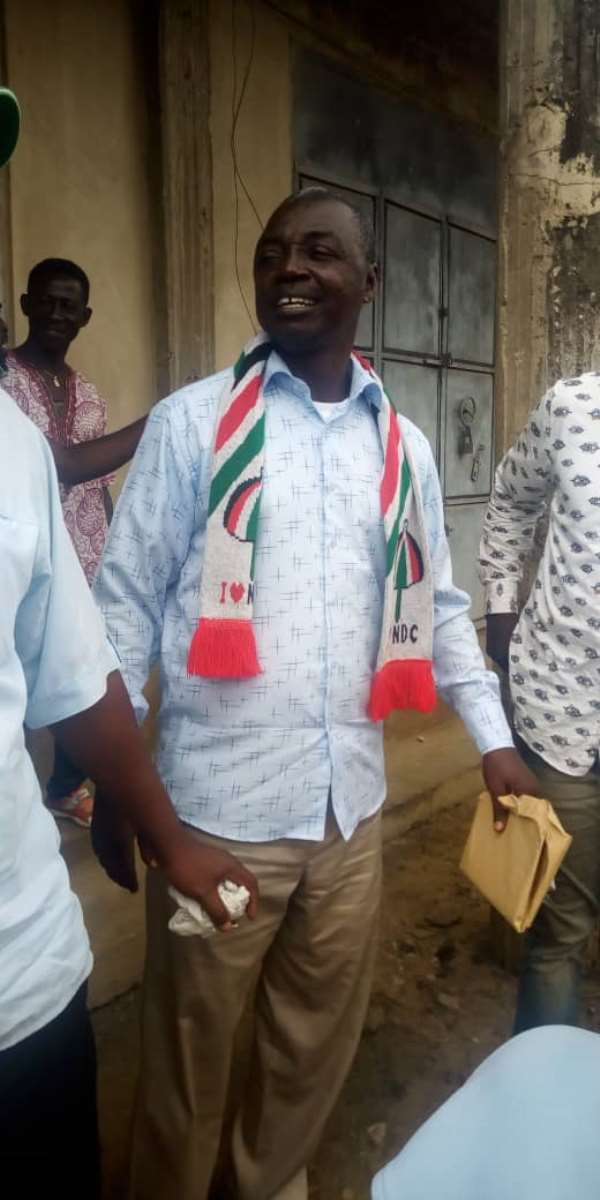 Public servants and politicians have been urged to serve the people and not waiting to be served.
Abuakwa North parliamentary candidate for the National Democratic Congress (NDC), Rev. Charles Darko Yeboah, disclosed this at Akyem Tafo during his acclamation last Saturday.
Popularly known as Ozey, the philanthropist indicated, he is committed to the welfare of the people within and outside the constituency.
He stressed, as a man of God, he had a revelation to help the needy and the poor adding, he has over the years invested much into supporting most brilliant but needy students in their education.
Mr. Darko Yeboah, is currently a businessman and the Proprieter of Only Believe Senior High at Akyem Kukurantumi, where many students are on scholarship.
"I have a passion of assisting the needy in our community so I will continue that agenda when voted as an MP. I don't want to talk of what I have done as an individual so just imagine what I can do as a legislature," Ozey added.