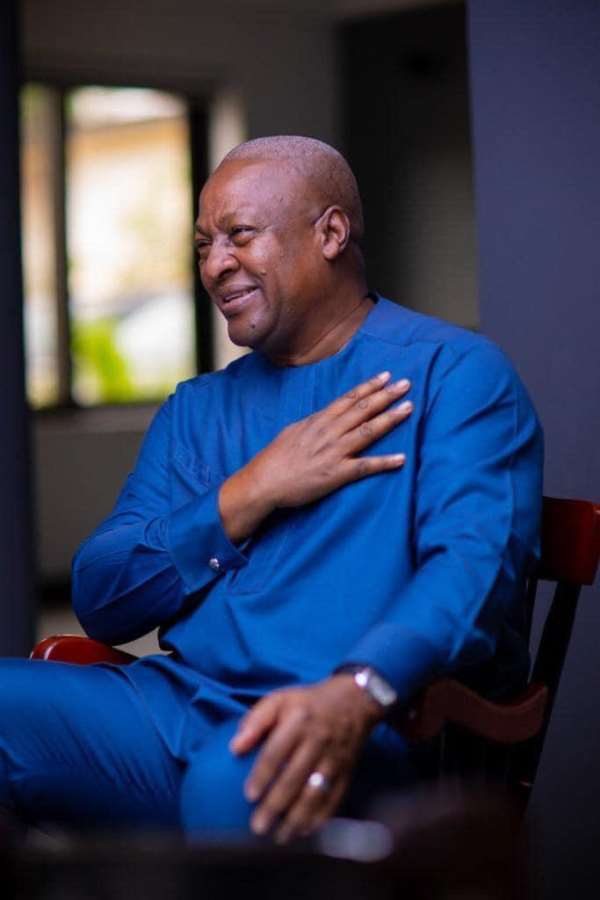 Congratulations to all CONTESTANTS as well as every NDC member, sympathizer and well wishers of the National Democratic Congress. Kudos to the leadership of the NDC from National, Regional, Constituency to the Branches of the party for working hard to ensure smooth elections. NDC once again has demonstrated that it's the most democratic and peaceful political party in Ghana that continues to set pace for others to follow.
Thanks to Almighty God for granting NDC yet another most peaceful and smooth elections yesterday across the country. All in All NDC Won. 2020 PCs should be magnanimous in their joy and extend olive branches to their opponents. Those who were not elected should also be gracious in their defeat and accept the olive branches extended to them and join hands with the elected PCs for resounding victory in 2020.
In sha Allah the outcome of NDC's 2019 Parliamentary Primaries is a big signal to the corrupt Akufo Addo's government that Ghanaians will not have the patience and tolerance to see Akufo Addo and his non-performing corrupt Npp govt in power beyond January 7 2021. NDC is more than poised to recapture power with a competent and best alternative President JM and quality majority of NDC MPs in Parliament to help his government succeed in restoring trust, dignity, pride, security, hope and better living conditions etc in the next NDC govt from January 2021.
It's obvious that yesterday's peaceful, smooth conducts of the parliamentary primaries across the country and the quality of PCs NDC will be presenting to the good people of Ghana in December 2020 under the experienced and competent leadership of President Mahama to vote, the Npp has no better option to start packing now. In fact, I won't be surprised if a crunch emergency cabinet meeting is held this week by the NPP government to readjust themselves.
It's clear from the reactions by the Npp especially their communicators especially social media platforms that they are greatly disappointed that NDC conducted yet another most peaceful and smooth parliamentary elections yesterday something they cannot do as a party. They are also disappointed because they have no bad news or 'nothing untoward' as fodder to feed on in the aftermath of NDC's elections. The NPP again are disappointed because they don't have and they won't get such quality representation for their party in 2020 general elections.
Indeed, the NPP is no match for NDC as far as competent men and women to deliver on the aspirations of Ghanaians as concerned.
Join the train. Let's all get involved. Together We Win 2020. Adopt one or more polling stations in your constituency.
#NDCJourneyToVictory2020 has just begun.
God bless NDC & Ghana
Comrade Baba Musah
[email protected]