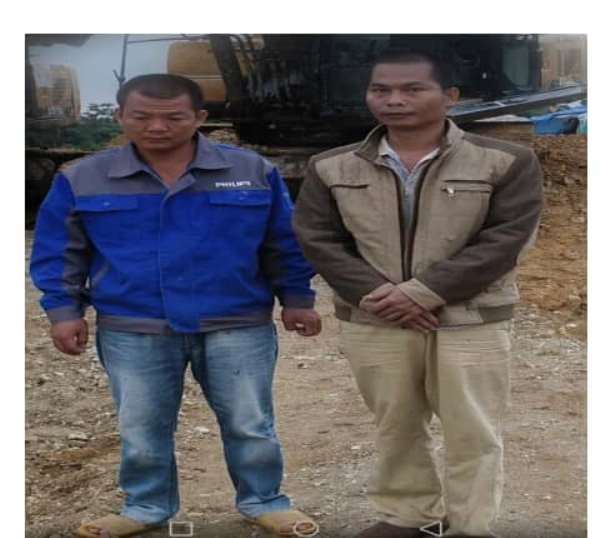 Two Chinese nationals involved in illegal mining in Diaso and Beposo in the Western North Region have been arrested by the monitoring team of the Inter-Ministerial Committee on Illegal Mining (IMCIM).
The arrest was made following a routine raid in Diaso and Beposo in the Bibiani Anhwiaso Bekwai Municipality by the monitoring and evaluation team.
The Chinese Nationals were nabbed alongside two pump-action and cash amount of GH687.00, 573 Yuan and an unspecified amount of fake US dollars, 1 scale, 1 cutting machine, 1 pumping machine, 1 changing machine, 2 greases, and a box of filter.
In addition to that, two excavators were also spotted on site undergoing repairs.
According to the report, the two Chinese are currently in the custody of the Obuasi central police command and the rest of the exhibits in custody of the team CID.
Mr. Francis Assibi Abu who led the operation of the task force told the media that the Chinese nationals would be sent to Accra for further actions.
He further shared that the IMCIM monitoring team will remain focused and continue to carry out their mandate to ensure they sanitize the illegal mining sector.
He, therefore, appealed to Ghanaians to continue to provide the needed information to help weed out such illegal activities in the Country.