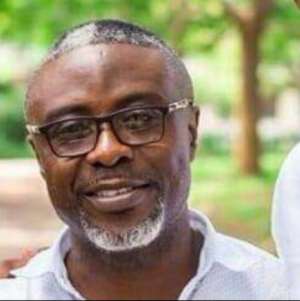 Desmond Nana Ntow
Akufo Addo is Superintending over a failed and a purposeless administration coupled with nepotism at the heart of governance unprecedented in the annals of our political history.
The recent banking crisis exposes Akufo Addo to be a weakling who knows next to nothing in governance.
Ghanaians must be worried why the regulators surface as if they are working only when the balance sheets of these institutions are showing negative signs.
There is a political twist to this whole brouhaha but subject to another debate in the not too distant future.
One of the fundamental factors that underpin our banking sector is weak supervision and this has been the bedeviling challenge stunting the growth of the banking sector leading to loss of funds and jobs in this country.
The economic messiah now turned a parroting loose talker has lost his prophecies on economics and the fundamentals are not only exposing him but hunting the numerous persons that trooped to witness his empty lectures.
Akufo Addo and Bawumiah promised heaven on earth but Ghanaians are showing their regret for this cacophonous and an overhyped of an administration.
One of the cardinal and catalyst of a deepening democracy is the media but free speech is under threat and democracy has been slapped on the faces at various functions by the so-called human rights activist.
There have been several attempts to muffle media freedom. Some media men now walk with security guards because they are not safe for criticizing this government of Akufo Addo.
The Akufo Addo government has received more money than any government in the history of this republic but with little to show for what they have done with all funds received even as they claim not to be building meaningful dams and changing names of already existing factories as 1D1F.
We need to vote out this incompetent, vindictive and nepotistic government of Nana Addo.
Desmond Nana Ntow
PNC National Organizer
0244373873