Reduce Harmful Subsidies On Fishing Inputs - Prof. Sumaila Urges African Leaders.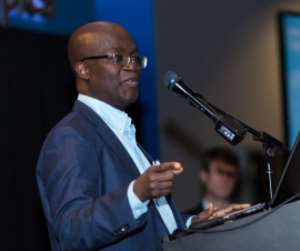 The Conference was designed to strengthen policy linkages and enable researchers, journalists and think tanks connect their voices to the sustainable fisheries and Coastal development agenda in Ghana.
The Conference provides an opportunity for a holistic discussion on coastal and marine resources, which are shared by millions of people, yet, threatened by a multiplicity of factors including poor management.
The conference is funded by the United States Agency for International Development (USAID) through the University of Cape Coast (USAID/UCC Fisheries and Coastal Management Capacity Building Support Project) and University of Rhode Island (USAID/GHANA Sustainable Fisheries Management Project).