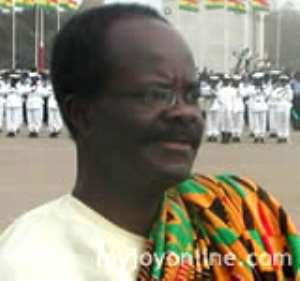 If indeed, the Governor of the Bank of Ghana and the management of Ghana's economy are serious about financial inclusion and closing the gap among the large unbanked population in Ghana, they will not shut down the operations of GN Savings and Loans Company. Instead, they should assist them to recapitalize over a period of time. Perhaps, you just recently downgraded its activities from a universal bank to Savings and Loans just this year January 2019. So why then rush to use the same standard in rating it with those already in that sector for long?
Why am I saying this? The only true indigenous financial intermediary in Ghana that has banking offices closer to the people in the remotest of villages and towns across the entire regions of Ghana is GN Savings and Loans. So, their closure means many ordinary Ghanaians will be cut off from banking and it effects will reduce the multiplier effects of the currency on economic activities and rate of access to funds.
Aside from eroding the confidence among Ghana's population whose majority are illiterates, we will be eroding the gains chalked by this bank in bringing the unbanked into the formal banking fold.
Why is it that as a people we take delight in using the easy route of destroying other's hard efforts and reputations instead of rectifying anomalies in restoring overtime? Given the cost-benefit analysis is it wise and prudent both in cost and the objective of financial inclusion to shut down the operations of GN Savings and Loans Company?
From the look of things, the Ghanaian has a long way to go in terms of applying critical thinking in strategic decision making. Frankly, our education system has done a lot of disservice to how we think and operate as a people. Forgive me, but that's the hard truth!
There are lots of issues ongoing and sometimes I wonder whether our leaders truly and really understand the effects of their actions on the next generation and beyond.
It's very unfair to that man and woman in the village who will now be denied the opportunity of formal banking. You will appreciate my point of view much better if only you have traveled the length and breadth of this country and seen how this bank is sited right within deprived communities.
This is indeed the only true financial intermediary reaching the unbanked in this country; the rest are mainly concentrated in the cities and few commercial towns. Give GN Savings and Loans another opportunity, even if need be to classify it to microfinance status. Their physical structures must not go waste nor their absence creates a big banking vacuum in this 21st century where banking is no more privilege but a right to safeguard one's funds.
My dear, if you share similar concern share to another to reach the eyes and ears of our leaders.
- Aaron Lordstone
(A concerned Citizen)