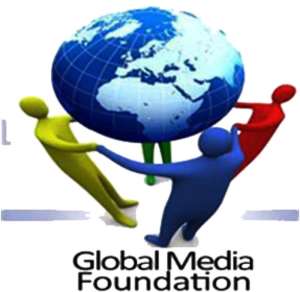 Global Media Foundation, human rights media advocacy organization will soon introduce safe abortion information telephone hotlines such as Papa Ralph and Maame Esi in Ghana in helping to provide quick and adequate information on abortion and contraceptives to women especially vulnerable and hard-to-reach young girls who may be considering that option. Such measures according to GLOMEF could reduce maternal morbidity and mortality that results from unsafe abortions in Ghana.
The Founder/CEO of GLOMEF, Raphael Godlove Ahenu who made this known to media, said cultural and religious unacceptability of safe abortion as contributing factor to unsafe abortion practices in Ghana making many women especially young girls indulged in unsafe abortions because they feared the stigma that accompanied unwed pregnancy.
"Many young women who got pregnant before marriage decided to terminate their pregnancies to avoid the stigma that comes with getting pregnant without marriage. The unacceptable perceptions towards out of wedlock pregnancy and abortions in Ghana may result from religious affiliations of Ghanaians, he said
Mr. Ahenu noted that many women said they had to use unsafe and unapproved means of aborting their pregnancies because of the fear of the stigma that resulted from pregnancy out of wedlock.
Guttmacher Institute and the United Nations Population Fund (UNFPA) estimated the level of unplanned pregnancies at 49 per 1000 pregnancies in Asia, 72 per 1000 in Latin America and the Caribbean and 86 per 1000 in Africa. The unplanned pregnancy rate in Africa was rated as the highest. Guttmacher Institute and the United Nations Population Fund (UNFPA) also stated that in Ghana, 37% of all births are unplanned.
In Ghana, marriage before pregnancy is a cultural and religious expectation of adult women, therefore, pregnancy before marriage is seen as a dishonour to womanhood.
As a result of the cultural and religious expectations of marriage before pregnancy, many unmarried women who get pregnant prefer to abort their babies to avoid any public spectacle and scorn
Mr. Ahenu stressed the need for GHS and Ministry of Health (MOH) to adopt evidence-based public health approaches in educating women and the general public on the safe abortion policy of Ghana. This approach should concentrate on reducing maternal mortality and morbidity and harm reduction.
MOH and Ghana Health Service (GHS) should disseminate information on its 2003 abortion policy amendment to health professionals and health programme managers.
The regimen for medical abortion should be publicized to replace the ineffective and dangerous unsafe abortion methods practiced by young women especially vulnerable and hard-to-reach young girls.
In report on a safe abortion project implemented in Gomoa Central District in Central region by GLOMEF/AmplifyChange, women cited lack of knowledge on the abortion law and safe abortion services, socio-economic conditions, cultural and religious beliefs, stigma of unplanned pregnancy, a desire to bear children only after marriage, avoidance of parental disappointment and resentment, and a desire to pursue education as reasons for practising unsafe abortions.
Education on the Ghanaian safe abortion policy is a necessary step if the goal of avoiding preventable death from unsafe abortions is to be achieved.
The Monitoring and Evaluation Officer of GLOMEF, Eric Anorrey said Curricula changes, continuous professional developments and public health education strategies are necessary to enlighten both health educators, students and the general public on the safe abortion policy of Ghana.
According to him, a good knowledge by health teachers could eventually trickle down to students and the general public.
He added that other teachers in senior high schools, colleges and universities should also be involved in the education on safe abortion services in Ghana so that they can in turn educate their students