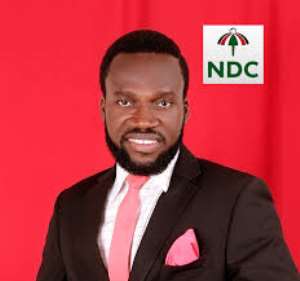 A Communications Officer of the opposition National Democratic Congres (NDC), in the Akatsi North Constituency Mr. Daniel Sakpaku Gadufia, has been attacked and physically assaulted on Tuesday, by staff Sergeant Yayra Azametsi of the Ghana Armed Forces, a security attache of Dr. Donald Senanu Agumenu, an aspirant in the NDC Parliamentary Primaries.
A press release issued by the party leadership in the Constituency on Wednesday stated that the actions of the Dr. Donald Agumenu (Rawling's aid) and the military officer are threatening and could distort the peace and smooth running of the parliamentary primaries.
"We are very displeased to announce to you that the actions of a special aide to Fmr. President Jerry John Rawlings, and some military officers he brought to the Akatsi North Constituency to distort the peace of the District/Constituency".
The press statement also gave accounts of how Dr. Agumenu traced and attacked the campaign team of his opponent Hon. Peter Nortsu-Kotoe, while they were campaigning at one of the branches in the Constituency.
"On Monday 12th August, while the Member of Parliament for the Akatsi North Constituency, Hon. Peter Nortsu-Kotoe was on a campaign tour in Etekorpe, a community in the Metrikasa Electoral Area, Dr. Agumenu drove to the community with the military officers to disrupt the campaign activities of the MP, an aspirant in the upcoming Parliamentary Primaries slated for August 24th 2019...".
The MPs campaign team was said to have responded swiftly to foiling the attack on Monday.
Following Monday's incident, Mr. Sakpaku, a member of the Legetsi branch and a member of the MPs campaign team was attacked by the military officer; who slapped him and left his dresses in tatters.
The victim was sent to the St. Anthony's hospital, where he was treated and discharged.
*Background*
Dr. Agumenu's actions are believed to be in response to the alleged involvement of the campaign of the incumbent, Hon. Peter Nortsu-Kotoe, with a number of media publications suggesting the displeasure of Dr. Agumenu.
The Akatsi North NDC Parliamentary Primaries is being contested by the sitting MP, Hon. Peter Nortsu-Kotoe, Dr. Donald Senanu Agumenu and Dr. Stephen Torkpo.
Source: awakenewsonline.com