Ghana Integrity Initiative (GII), the leading NGO in the fight against corruption worldwide has unveiled an Award scheme, 'Ghana Integrity (GI) Awards', with the aim of recognizing the efforts of outstanding public institutions and individuals making significant contributions to the fight against corruption in Ghana.
Specifically, the Awards seeks to honour an outstanding project/initiative/ action by a public institution and an individual in Ghana, which has had a significant impact on the fight against corruption and has benefitted the Ghanaian society at large.
The GI Awards which was launched yesterday in Accra and will be presented on December 9, 2019, during a ceremony to commemorate the United Nations anti-corruption day will focus on five main categories: Policy and Administrative Reforms, Transparency and Social Accountability, Efficient Public Service Delivery, Effective Enforcement and integrity personality of the year.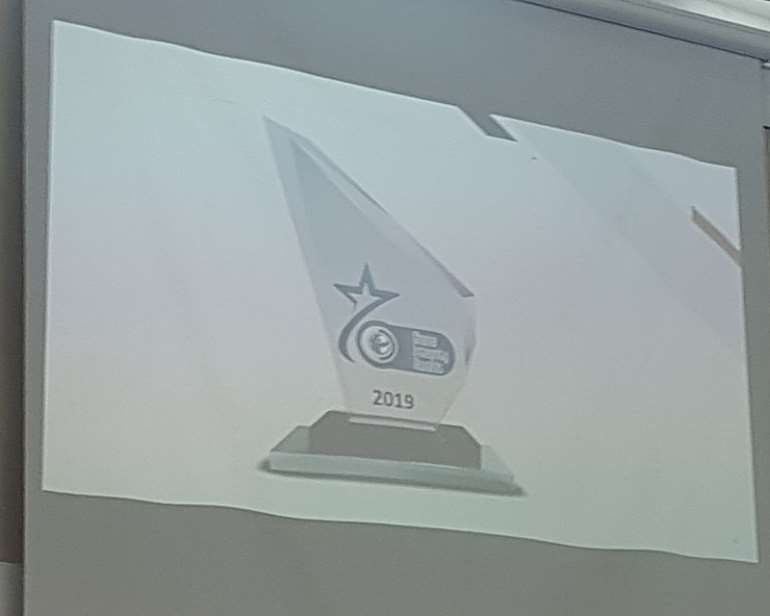 About Integrity And Corruption in Ghana
In a welcome address delivered by the Executive Director of GII, Mrs. Linda Ofori-Kwafo, she said, the perception of low integrity among public and political officials has over the years, contributed largely to a growing cynicism. Although the 2018 transparency international (TI) corruption perception index showed marginal improvement for the country, corruption scandals frequently inundate our airwaves, an indication that there still remains an uphill task in the anti-corruption crusade.
Adding that, the deleterious effects of corruption on Ghana's development cannot be overemphasized. Adding that, the country is said to be losing $3 billion, equivalent to 13.5 billion per annum through corruption.
Why Ghana Needs GI Award
According to Mrs. Linda Ofori-Kwafo, executive director, GII, the fight against corruption has been long fought with the traditional approaches of prevention, investigating and sanctions.
However, these have chalked limited success in our context though seemingly successful in other jurisdictions.
"GII is therefore of the view that a more strategic and sustainable response to fight against corruption lies in the effective application of the traditional approaches complemented with other non-traditional approaches such as an integrity awards scheme that honours public officials who have demonstrated integrity in their work and in society", she said.
She noted that one strength of awards as an anti-corruption tool is that, the awards tend to abide by the views held by the givers and the general public.
"In this sense, an integer awardee will continue to portray exemplary behavior for others to emulate. It is worth noting that, the positive effect of an award scheme may not be immediate, but as it gains momentum others will work to attend same", she said.
How To Nominate
The nominees for each category will complete a nomination form.
The nomination form will request for details about the nominee, brief description about how the institutions/individual being nominated towards the fight against corruption in Ghana.
The nomination form can be completed directly on;
The Ghana integrity awards website (www.ghanaintegrityawards.org) or download (link above), filled and submitted to the Ghana integrity mailing address. Or via an email ([email protected]).