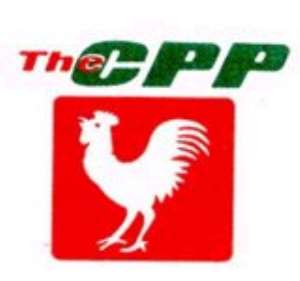 Accra, Feb. 13, GNA - The three Convention People's Party (CPP) Members of Parliament currently engaged in a disciplinary tussle with the party's leadership at the weekend demanded a re-constituted Disciplinary Committee as a platform for them to defend their conduct.
"I wish to recommend to the CPP Council of Elders to convene a meeting to give us, the Parliamentarians the opportunity to state our case and give reasons for the points raised in our press conference, allow for examination of our conduct and that of others over the years in the party and provide a platform for a way forward," Dr Paa Kwesi Nduom stated in a letter to the CPP elders.
The letter dated February 5, 2006 a copy which the Ghana News Agency obtained at the weekend proposed that the reconstituted Disciplinary Committee should be made up of the Members of the Council of Elders, Executive of the Party elected at Congress, regional chairpersons and Members of Parliament.
According to Dr Nduom, "such a committe e would allow us (party) to discuss in-house, contentious matters frankly and directly," stressing that the presence of the elders would allow for civility and ensure meaningful exchange of views.
"I am afraid that anything short of our proposed committee, particularly a simple call for the three MPs to attend a meeting of a Disciplinary Committee under a cloud of dismissal would not be productive."
Months of strained ties between the National Executives and the Party's only three MPs came to a crescendo last month when the MPs asked for the resignation of the Party's National Executives while the Central Committee also asked for the expulsion of the MPs from the party. The Central Committee referred the motion it passed in Kumasi calling for the dismissal of the Party's three MPs to its Disciplinary Committee for necessary action.
The Parliamentarians are: Mr Freddie Blay, First Deputy Speaker and MP for Ellembele, Dr Paa Kwasi Nduom, MP for Komenda-Edina-Eguafo-Abirem and Minister of State in Charge of Public Sector Reforms and Mr Kojo Armah, MP for Evalue-Gwira.
The MPs protested against Mr Riley Poku's chairmanship of the committee and subsequently refused to appear before it. Mr Riley Poku in conformity with natural justice stepped aside to ensure that the issue of bias raised against him by the three CPP MPs should not hold.
A party press statement said it would invite them again to appear before the committee so that "justice would be better served," describing the approach of the three MPs to stay away from its enquiry proceedings as unfortunate.
Dr Nduom in a letter to the Council of Elders urged it to act swiftly to stop the three from appearing before a re-convened Disciplinary Committee stressing that "a Disciplinary Committee meeting following recent events would not help the party in any way". 13 Feb. 06