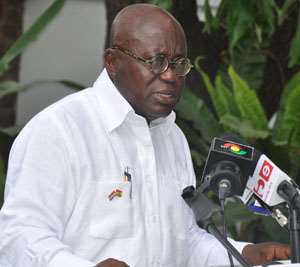 Dear President,
Am saddened today as a Ghanaian teacher. Just woke up this afternoon to go through my WhatsApp messages. I saw many pictures surfing through all my pages wondering what all those pictures were, only to find out they were breakfast given to #GHANAIANTEACHERS for the ongoing National curriculum training on the new curriculum for BASIC SCHOOLS in Ghana.
My sorrowful question is IS IT A CRIME TO BE A TEACHER? I have listened to many speeches delivered by Nana Addo Dankwa Akufo-Addo The President of the Republic of Ghana talking about education, education, free education bra bra bra. Not only him but MOE Dr. Matthew Opoku Prempeh, Dep. MOE Dr. Yaw Osei Adutwum just to mention few, talking about best education forgetting about the main stakeholders, implementers of this agenda. Is this the best way to treat #GHANAIANTEACHER? Not to compare teachers to footballers in this country, but even supporters of the game, we are here in Ghana where BlackStars supporters for AFCON 2019 were treated like Kings and Queens in Egypt and enjoyed 3 square meal a day +PER DIEM, only returned with no trophy. But for the welfare of #GHANAIANTEACHER, is a mystery in Ghana.
I will not say much but one day, the crab will cough.
BUT IF YOU CAN READ, WRITE AND UNDERSTAND, THANK A TEACHER.
#ALLPROFESSIONALSCANBOASTTHEMSELVESBUTTHEYWEREALLTAUGHTBYTHETEACHER.
The attached pictures were the food given to #GHANAIANTEACHER.
#GHANAIAN #TEACHER #DESERVE #BEST.
by: OHENEBA K FOSU - A BASIC SCHOOL TEACHER
Cc: Nana Addo Dankwa Akufo-Addo
Cc: Ministry of Education GH
Cc: Ghana Education Service
Cc: Ghana National Association of Teachers
Cc: National Association of Graduate Teachers - Nagrat
Cc: COALITION OF CONCERNED TEACHERS GHANA- THE CCT