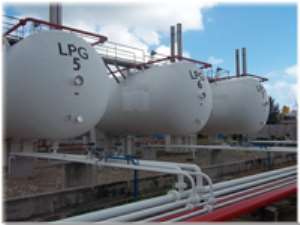 Disasters have been integral parts of the human experience since the beginning of time, causing loss of life, property and injury and disrupt the functioning of a community or a society. The atomic gas explosion, the El-Wak Stadium cargo plane crash, the May 9th stadium disaster which occurred during a football match between Accra hearts of Oak and Kumasi Asante Kotoko, claiming about 200 lives mostly due to suffocation with others sustaining various degrees of injuries, the twin disaster that occurred in Accra in 2016. These disasters sometimes might need external assistance to cope. A typical example in Ghana is the Melcom building collapse, which saw the Israeli Government coming in to help with earth moving equipment.
The risk of a disaster is ubiquitous. On average, there is a disaster that requires international assistance occurring somewhere every week. The recent dramatic increase in natural disasters, their intensity, the number of people affected by them, and the human and economic losses associated with these events has placed an imperative on disaster planning for emergency preparedness. Global warming, climate shift, sea-level rise, resource depletion, and societal factors may coalesce to create future calamities.
Disasters may be classified into two broad categories: natural (those caused by natural or environmental forces) and man-made (human generated). Natural disasters include earthquakes, floods, tornadoes, hurricanes, volcanic eruptions, tsunamis, and other geologic or meteorological phenomena.
Man-made disasters are those in which the principal direct causes are identifiable human actions, deliberate or otherwise. Man-made disasters include biological, chemical spills, radiological (nuclear) events, fire, explosions, transportation accidents and armed conflicts.
In the recent years, gas explosion has become global phenomenon; this is due the innovation and utilization of new products Liquefied Petroleum Gas (LPG) for domestic and commercial activities leads to the technological changes in the society and there is a need for the stakeholders and actors in field of disaster management to update their expertise regarding the challenges these new product may represent. In the Ghanaian context, gas explosion has become one of the most severe hazards that Ghana has experienced, the nation has since 2007 recorded 120 deaths and 635 injuries from gas explosions. And in all these situations lives were lost and large scale injuries recorded. Aside the fatalities and injuries are economic and social cost running into millions of Ghana cedis for every incident that occur.
Out of the 22 incidents recorded so far, the data studies show that the Greater Accra Region accounts for more than 50 percent of deaths and injuries in relation to gas explosions. Central Region coming in second with four and the Ashanti and Western Regions following with two incidents each, and Brong Ahafo recording one. This has given reason for stringent measures from regulatory institutions such as the National Petroleum Authority (NPA) and the Environmental Protection Agency (EPA). It is therefore necessary for the regulatory bodies within the sector to move beyond the rhetoric to save this avoidable and embarrassing phenomenon.
Nowadays, we hear of gas explosion in our cities where an entire family is killed as result of faulty gas heater or leak in the gas lines. Recently, we have heard of troubling situations gas line coming from and to a home simply wear out or rust allowing gas to escape. Any forms of fire, flames, or even a spark can set off accumulated pocket of gas. In October, 2017, there was an explosion at an LPG refilling station in Legon, Accra, Ghana. The explosion left seven (7) persons dead and over 130 injured.
Furthermore, gas explosion occurs due to carelessness, ignorance, negligence. Improper use of gas furnace, stove or appliances, including leaking due gas lines not hooked up correctly. Violation of codes and standards governing the safe handling of gas or propane, faulty manufacturing procedures used in building gas tanks for automobile and defective equipment are causes of these gas explosions in the country. These standards are in force but constantly operators of these LPG filling stations violate them and the regulatory bodies also take a blind eye to these developments.
The twin disaster started like any other normal rain on a cool night with great promise to nourish crops and fill reservoirs but it turn out to be a violent rain of death, a long sad night of pain, fair, anguish and more death. At a point a gas filling station appeared to be the only ark of refuge, a higher ground in a lowered city over taken by floods. The gas filling station which held a stranded group of people was up in flames. There was fuel leakage from the tanks of the filling station which was mixed with flood water. There was a naked fire from a lit cigarette which caused an explosion.
Over 150 lives, children, women and men were snuffed out in the most horrifying circumstances when the rain turned into a storm, the storm into floods; the floods gave way to fire and the fire left behind charred bodies.
In Ghana, as in the rest of the world, fires have a long history of death and destruction. In fact, it is the most widespread threat caused by human action. Based on the fire vulnerability assessment, the emergency response capacity for fire or explosion on site needs to be in place so that the response time from emergency agencies does not increase potential fire damage. As a country we have to allow the systems to work, this could be achieved in so many ways for example the agencies that are involved in giving out permeants to LPG operators without any external influence.
It is revealed that, a minimum of 50 percent of lives perished due to organizational fires can be avoided by fire detection devices, installing firefighting equipment developing and practicing an evacuation drills LPG filling station attendants have very low knowledge in relation to fire safety preparedness, training and operational function. Furthermore, LPG refilling stations do not employ many precautionary measures when working in the filling station. It can be conclude that filling station attendants do not have enough knowledge on the preparedness level of LPG attendants is very limited. Also, training level conducted at the LPG filling station as well as maintenance of operational devices seems to be very low. Finally, LPG filling station do not adhere to precautionary measures in operating LPG refilling stations.
In the above, there is a call for the evaluation of the system on how the various organizations in
charge of managing disaster related issue in Ghana work, such as NADMO, CCMA, GNFS and
other stakeholders of fire outbreak should develop of comprehensive education and training
policy for attendant of the LPG filling station in other to improve their knowledge level on the
safety activities needed to ensure effective fire protection in the organisation.
Furthermore, the various units responsible to ensuring various LPG stations comply disaster safety system should work effectively for improve working conditions in these organisations. For instance, the Ghana National Fire Service has three safety divisions; namely inspectorate, certification and education divisions. The inspectorate division is responsible for inspecting buildings to make sure that they comply with fire safety regulations. The certification division is also responsible for issuing certificates for buildings which have satisfied the fire safety requirements and the education division is responsible for creating awareness on fire safety. Hence, all these sectors needed to work cooperatively to ensure improve disaster system in LPG filling stations.
Finally, owners of LPG filling station should improve the effectiveness of fire prevention, detection and control system in their organisation. They should also developed fire safety standard which provide a comprehensive training document that serves as the basis of a structured approach to fire safety management in their respective LPG filling station and punitive measures put in place for those operators who don't adhere to the standards.
Authors
AZANTILOW FRANCIS - SS/DSM/18/0006
ABOEYO BRIGHT - SS/DSM/18/0004
GIWAH HENRY - SS/DSM/18/0012
ESSEL SAMUEL - SS/DSM/18/0013
BABANGIDA IBRAHIM – SS/DSM/18/0015
University Of Cape Coast College Of Humanities And Legal Studies; Faculty Of Social Sciences; Department Of Geography And Regional Planning. Msc, Disaster Management