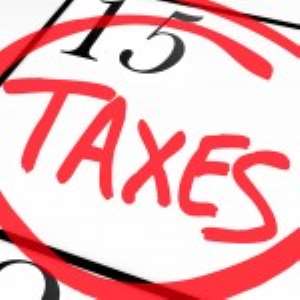 There are demands for the government to offer tax rebates to corporate bodies that offer internship opportunities to unemployed youth.
The call headlined a Career Day Event held by the No Business As Usual Project spearheaded by the SOS Villages with support from the European Union and the Asokore Mampong Municipal Assembly,
Youth in the Municipality were schooled on the need for job seekers to explore internships as an avenue to put a good footing forward for their dream jobs.
Career Day 4.0 forms part of the platforms of the NBU Hub targeting to create direct jobs for at least 500 thousand youth with its rippling effect estimated to reach some 2000 youth in the Municipality.
A facilitator and branch marketing manager for Zenith Bank, Ali Mohammed who spoke to Ultimate News expressed the need for government to formulate a policy which gives tax incentives to institutions which open their doors to train interns.
He opined that such wavers; will incentivize businesses to vote a greater budget for internship programs.
Ali Mohammed questioned, "How will private driven institutions overlook hundreds of experienced workers to look for inexperienced people to train. That is the rationale and there should be an incentive to push that person to do so. This motivation can come from the policymakers and I believe for the number of people you take as interns there should be tax incentives,"
Programs Manager with the NBU Hub, Daniel Okiti Boama outlined that the No Business as Usual project has already enrolled some 41 youth into paid internships funded by the hub.
"We have a monthly transport and feeding allowance for our interns who have been taken up by some organizations within the Kumasi Metropolis. As much as it depends on them, institutions should help us take on some of these youth as interns and by so doing help them to develop their career," he asked.
Some Young participants in the Career Day event who spoke to reporter Ivan Heathcote – Fumador, pointed out some difficulties that continue to make internships a challenging ordeal for several young unemployed people in Gana.
Among their worries was inhumane and undermining treatment, working without any appreciation and allowances among a host of others.
The event was crowned off with a 2013 movie titled The Internship cast to demonstrate the need for an internship to the 21st-century worker.
Ivan Heathcote - Fumador