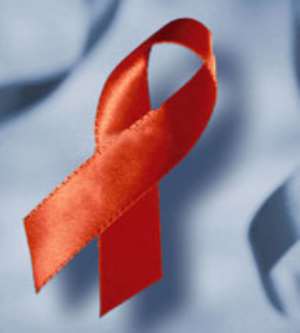 The United Nations (UN) termed Acquired Immune Deficiency Syndrome (AIDS) as one of the biggest global concerns and adopted halting and reversing the spread of HIV/AIDS as one of its Millennium Development Goals. According to UNAIDS (2007) "every day, over 6800 persons become infected with HIV and over 5700 persons die from AIDS, mostly because of inadequate access to HIV prevention and treatment services. The HIV pandemic remains the most serious of infectious disease challenges to public health". The estimated number of persons living with HIV worldwide in 2007 was 33.2 million and estimated number of deaths due to AIDs in 2007 was 2.1 million worldwide (UNAIDS,2007).
The overwhelming majority of people with HIV, some 95% of the global total, live in the developing world. In Asia, India is one of them as more accurate estimates of HIV indicate that approximately 2.5 million people in India were living with HIV in 2006. Although the proportion of people living with HIV is lower than previously estimated, India's epidemic continues to affect large numbers of people (UNAIDS, 2007). The UNAIDS Report (2006) estimated that only 7% of Indians who needed anti-retroviral drug therapy actually received it last year while only 16% of pregnant women who needed treatment to prevent mother to child HIV transmission received it. These estimates reveal that India is facing a tsunami of HIV/AIDS and need better approaches and strategies to provide HIV/AIDS education particularly to young people within the age bracket of 10-19 years.
The HIV/AIDS pandemic is one of the greatest challenges that have ever faced mankind in human history. Available literature shows that more than 2.5 million people living with HIV/AIDS are less than 15 years of age. Thus, one of the most severe consequences is the loss of young adults in their productive years. National surveys conducted between 1994 to 2006 demonstrated that the spread of the pandemic is most common among young adults because at the age, the youths are more sexually active segment of society.
The world is yet to find a cure to the scourge of HIV/AIDs hence emphasis has shifted from finding a cure to prevention of the scourge. One of the strategies recommended by the United Nations is to use education and the mass media for HIV/AIDS awareness. The challenges now remains identifying the most effective strategies to create much-needed awareness among the most vulnerable groups especially school students, teachers and their parents. A report published by the Plosmedicine (2006) advised that the internet (social media) may be a promising strategy to deliver low-cost HIV/AIDs risk reduction interventions in age of expanding internet access. Awareness programmes on the internet and the social media including other educational media can be more effective than other strategies of awareness creation such as play lets, drama, and whole community approach.
Vision Project was carried through September 2004, was launched (USAID). The VISION Project initiative was implemented by Engender Health in Partnership with Intra Health, John Hopkins University Centre for Communication Programms. The VISION Project media Campaign was centred on a set of weekly Radio Program to disseminate FP/RH, HIV/AIDs and CHZLD Survival information to the general public. Radio and Television discussion programmes, printed materials, football competitions and other information, education and communication (IEC) printed materials were incorporated. It was found that the VISION Project was successful: mass media campaign was high: 59% and 24% were exposed to the radio, printed advertisement and Television programmes respectively.
On the strength of this result, it was concluded that "exposure to mass media programmes helps to increase HIV/AIDs awareness, and that effective HIV/AIDs education can help prevent new infections, equip individuals with the knowledge about HIV/AIDs protect themselves from being infected with the virus. Education through the mass media also reduces stigmatization and discrimination UNESCO (2009). In the advanced countries celebrities are used to participate in awareness campaigns. Such major campaigns include Projects" AIDs Memorial Quit; the World AIDs Campaign, ONE and Red, have attracted celebrity appearances. Social Media has particularly promoted HIV/AIDs awareness campaigns. This is more so now that youths of school age can open their Facebook pages; twitter accounts and youtube handles. Programmes on Social Media such as JOINRED; KEEP A CHILD ALIVE, GREATER THAN AIDS are very useful in communicating short but pungent message to children. The Social Media can be very efficacious when users.
Think creatively and meaningfully in developing a social media strategy.
Think of how best to communicate pictures; images, statistics and ideas to the youths.
Consider strategies to dispel misconceptions and reinforce the right type of knowledge and terms to use.
Develop a strategy for what type of information to provide that can sharply describe, define and explain what the youths need to know.
Brainstorm on how to attract followership on the Social Media platform for under reach.
Drama sketches can be put on video and streamed on YouTube. Such drama sketches such as "The Lazarus Effect" can be disseminated for maximum effect.
Social Media platform can be used to conduct surveys, opinion polls, and research that can enable even infected persons display interpersonal communication.
On every December 1, which is celebrated as World Aids day globally, very brief and effective massages could be crafted and spread on the social media to inspire people to renew their commitment to the fight against HIV/AIDs. In the area of advocacy, the social media can be used to reach out to NGO's, CBO's and Philanthropic Organizations to access donor agency funding. Such funds could be used to provide welfare for the elderly, widows, widowers and orphans. At some level, donor agency funding can be deployed to procure drugs, utilities and confectionaries for victims. Social media can be used to re-affirm the rights of people living with AIDs such that.
There can be no discrimination against anyone afflicted with HIV/AIDs.
Victims have the right to medical treatment and care from public health institutions.
Children with HIV are allowed to attend school and other public institutions.
No victim can be sacked from work on the ground of testing positive to the virus.
No one can be forced to do HIV test as a precondition for securing paid employment.
In the event of any test, results cannot be shown to anyone apart from the person.
Pregnant women with HIV have the right to make a choice about their pregnancy.
The social media can also bring mastermind alliance and create a platform for HIV/AIDs activism. Social media practitioners can partner bloggers, online publishers, facebookers etc. to disseminate useful information on the scourge and how to put it under control. Such collaborations will bring about increased awareness of the disease, which could in turn, attract governmental and corporate funding. Foundations and non-state actors can also use the social media to identify potential funding agencies that will assist in underwriting the huge financial burden of Radio, Television and Newspaper adverts and sensitization programmes.
In Nigeria, an estimated 3million people are believed to be living with HIV and the prevalence rate is 4.6.Percent. In Benue State, the prevalence rate is as high as 10 percent. Annually, 280,000 Nigerians die of the disease and 370,000 new infections are reported each year. An estimated 2.2million child are orphaned by AIDs in the Country and 70,000 infants are born each year, infected with the disease. There are 244,000 pregnant women who are infected with the disease. Research has shown that African nations are particularly vulnerable to HIV/AIDs because of poor governance, weak institutions, poverty and cultural norms and practices.
A study conducted by REACH identified several factors inhibiting the use of voluntary counselling and testing centres (VSTs). These factors include; stigma, fear, fatalism, central locations, HIV/AIDs misconceptions, attitude of health workers and confidentiality and accuracy of results. The study revealed that there are only 998 health centres in the country and only 14% of the adult population have access to testing and counselling services. REACH studies further showed multiple high risk factors, which fuel HIV/AIDs. These factors include: transactional sex, age of sex debut, misconception associated with the disease, multiple sexual partnership, marital problems, and lack of parental oversight, alcoholism, denial and low use of condom.
Stakeholders agree that education to cure, control and prevent AIDS must begin before young people initiate sexual activity. Thus, there is increasing consensus around the world about the need for AIDS education for school students (adolescents) because they have more chances to get infected by the HIV virus. In Nigeria, literacy levels are still very low and there is need to step up the campaign using the social media platform for speed, reach immediacy and accuracy of disseminating information.
Theoretical Framework
The theoretical framework of this paper is supported by the Social Cognitive theory and the Social Marketing Theory.
Social Cognitive Theory: This theory is based on the assumption that individual behaviour is the result of interaction among cognition, behaviour, environment and psychology. Bandura (1994) pointed out that in order to achieve "self-directed change, people need to be given not only reason to alter risky habits but also through behavioural means, resources and social supports to do so. It will require certain skills in self-motivation and self-guidance. The theory is based on following two elements:
Self-efficacy
Social modelling
Self-efficacy refers to a person's belief in his/her personal ability to affect a change, which determines what course of action the person will choose, how long it will be sustained in the face of resistance, and his/her resilience to bounce back following the setbacks. Social modelling is based on the principle that people learn vicariously by observing the actions of others. People look up to the models similar to the problems they try to solve and they take a cue from the models to successfully help them develop a stronger belief in their own abilities. Social modelling has been used extensively in television campaigns to provide knowledge about HIV/AIDS, as well as strategies to cope with successful situations in sexual encounters. The dual variables of the self-efficacy model are self-efficiency and modelling, which are widely used in campaigns on HIV/AIDS. The campaign should be a holistic approach which should provide knowledge, skill, and confidence to undertake preventive measures against AIDS (Melkote & Steeves, 2001, p.133).
Social Marketing Theory: The concept of social marketing was introduced in 1971 and was defined as "the design, implementation and control of programmes calculated to influence the acceptability of social ideas and involving considerations of product, planning, pricing, communication, distribution, and marketing research (Melkote & Steeves, 2001,). Baran & Davis (2003) highlights the following features of social marketing theory include:
Inducing audience awareness regarding campaign topics
Targeting messages at specific audience
Reinforcing messages
Cultivating images and impressions of people, product and services
Stimulating interests
Inducing desired decision making or positioning
Activating audience segment.
Therefore, social marketing is an approach to promoting the acceptability of social ideas through the mass media. Social marketing well-known four "Ps" (product, place, pricing and promotion) have been applied to HIV/AIDS prevention. Furthermore, commercial advertising and packaging of condoms, appropriate price and convenient locations (tuck shops, bars & hotels) for sale distribution have resulted in dramatic increase in condoms sales in countries where the virus has wreaked havoc.
Literature Review
The HIV/AIDs pandemic is perhaps the worst disaster that has happened in human history. Adeyi et al; (2006) remark that "in the worst affected regions, notably sub-Saharan Africa, this steadily progressing catastrophe has become a calamity of cataclysmic proportions".
According to Chikonzo (2005) sub-Saharan Africa is the region of the world most affected by HIV/AIDs. An estimated 25.4 million people are living with the disease and approximately 3.1 million new infections occurred in 2004. Year after, the pandemic had claimed the lives of an estimated 2.5 million people in the region with more than 2 million children under the age of 15, living with HIV and more than 12 million children orphaned by AIDs.
As at the end of 2011, an estimated 34 million people were living with the HIV/AIDs virus worldwide with 2/3rds of them living in sub-Saharan Africa. It is also estimated that at least 8million people in low and middle-income countries are currently receiving treatment. Basically, a combination of factors has led to the reduction of the pandemic. These factors include: reduction of the number of sexual partners; increased use of condom and delayed age of first sex. Epidemiological surveys show that strategies aimed at reversing the spread of HIV/AIDs are most effective when there is buy-in from the target population. The situation in Nigeria is no better than most African countries ravaged by the pandemic. By 2003, the virus had infected approximately 5% of the adult population; an estimated 4 to 6 million Nigerians were carrying the virus. The National Intelligence Council (NIC) identified Nigeria among the five countries that could be worst hit by the disease. The Projection was that by 2010, between 10 to 15 million Nigerians especially youths would be infected by the virus of there was no aggressive intervention.
Isibor and Ajuijon (2004) in their study on journalists knowledge of AIDs and attitude toward people living with HIV, found a number of misconception with as much as 64% of them not having written a report on HIV/AIDs Issues.
UNICEF posits that an informed person can educate their peers. The pilot study was carried out to assess public awareness using the means available the media. The limitation to this study is that it was limited to the print media to educate the populace on the HIV/AIDs scourge. Ghosh and Bhatt (2006) asserted that "HIV is too complex and too multifaceted for any stakeholder or constituency to deal with". This underscores the need for collaborative efforts to tackle the scourge.
Over the years, the media: mainstream and social media is one of the instruments which facilitates and gives directional thrust to efforts to cure or treat the disease. The postulation is that if medicine can treat HIV/AIDs, the media is capable of preventing it – a reason why efforts in recent times are directed at prevention rather than cure the scourge. This is why the role of the media has become increasingly important. It was also discovered that lack of information leads to denial and rejection at personal and societal levels. Adequate information dissemination also reduces stigmatization and social ostracism. In fact, most of the misconceptions about HIV/AIDs can be addressed with the spread of the right type of information to the vulnerable groups or populace. In India, Singh (2006) asserted that the media has the potential to create widespread awareness on HIV/AIDs to promote positive attitudes and change high risk behaviour that make people vulnerable to the infection.
A survey conducted in Nigeria showed that 70% of Indians identified television as a primary source of information about the scourge. Thus an effective media can raise the level of awareness and elicit sustainable behaviour change thereby reducing the vulnerability index. In Nigeria, HIV/AIDS prevalence rate varies from State to State. Table 1 below shows the prevalence rate as at 2012
THE PREVALENCE RATE FOR SOME OF THE STATES ARE AS FOLLOWS:
State % State %
Ekiti 2.2 Kano 4.3
Lagos 11.7 Katsina 2.3
Ogun 2.5 Kebi 3.7
Ondo 2.9 Sokoto 2.7
Osun 3.7 Zanfara 2.7
Ovo 3.5 Adamawa 5.0
Jigawa 1.7 Bauchi 3.0
Kaduna 11.6 Bomo 4.5
Benue 16.8 Gombe 4.7
Nasarrawa 10.8 Taraba 5.5
Akwa Ibom 12.5 Yobe 1.9
Edo 5.9 FCT 2.2
Rivers 13.3 Kwara 3.2
Imo 7.8 Plateau 6.1
Anambra 6.0 Kogi 5.2
Cross River 5.8 Bayelsa 4.3
Niger 6.7 Delta 4.2
Abia 3.0 Enugu 4.7
Source: Rose Akwagbe (2012). Health Concerns Journal of Community/Primary Healthcare Vol. 1. (1) December 2012
Role of the Social Media in HIV/AIDs Awareness Campaigns
Social Media refers to the means of interaction among people in which they create, share and exchange information and ideas in virtual communities and networks. Andreas Kaplan and Michael Haenlein (2010) describe social media as a group of internet-based applications that build on the ideology and technology that allows the creation and exchange of user-generated content. It also depends on mobile and web-based technologies to create highly interactive platforms through which individuals exchange ideas. Social media is different from the mainstream media because of its advantage of wider reaches frequency, usability, immediacy and permanence. Social Media Technologies take many forms such as internet forums, weblogs, social blogs, microbloggings, wikis, social networks, podcasts, video rating and social bookmarking etc.
The Social Media is a channel for communication and discussion of HIV/AIDs related issues. The platform is mostly embraced by youths and such discussions can have enormous impact on any individual or society at risk. The social media provides an advocacy platform for creating a supportive and enabling environment for breaking the silence that envelops the scourge. When youths come together to discuss HIV/AIDs freely on facebook or break news on tweeters, it creates room for open, free and frank information sharing which demystifies the crude misconceptions of HIV/AIDs.
The social media is capable of facilitating the removal of stigma and discrimination accompanying the disease. As research has shown, victims of HIV/AIDs suffer psychological trauma, emotional stress, discrimination and stigma. The platform creates an atmosphere in which people relate and share their experience, as a problem discussed is half-solved. People make informed comments and research write-ups on facebook, twitter, in their blogs etc. such comments and articles can be put together to constitute a strong knowledge-base for rendering HIV/AIDs related services. NGO's and foundations can collate such information and use them as basis for counselling, treatment and social media care. The social media is the appropriate platform because millions of persons use it and information on social issues spreads faster.
In the aspect of educating people through entertainment, the social media is a place where people can use images, pictures, cartoons etc to illustrate as well as entertain the vulnerable groups. On the social media platform, information on HIV/AIDs can be disseminated in a more entertaining way. Some of such useful information may come in the form of comedies; drama, short stories, campaigns and breaking news. Education and information on HIV/AIDs can be spread faster during the sales and marketing of products. When this is supported with aids and grants from NGOs such as the AVAHAN INITIATIVE; BILL & MELINDA GATES FOUNDATION; HENRY J. KAISER FAMILY FOUNDATION, then technical services can be provided for victims.
Social media practitioners can open facebook pages, YouTube channels, Twitter handles, and blogs for mainstreaming HIV/AIDs issues. This will draw public attention to issues related to HIV/AIDs and reinforce the social marketing theory of HIV/AIDs awareness campaign. It will also place HIV/AIDs related issues on the front-burner of public discourse. Apart from using the Social Media platform for information sharing, the platform can be used to advertise and publicize the capacity building programs of NGOs, CBOs and HIV/AIDs foundations.
Further, social media activists can partner active NGO's CBO's and Civil Society Organization to raise awareness on the need to build the capacity of people to work with health workers in their effort to reduce the spread of the disease. In addition, social media experts can collate accurate data along gender, age and geographical locations to awaken social and political leaders to review their strategies to tackle the pandemic. Ultimately, political power holders make policies on procuring anti-retroviral drugs, sway public opinion on the need to create public education and awareness, stamp out cultural taboos and religious misconceptions associated with HIV/AIDs. Social media can also articulate the need for increased funding of HIV/AIDs related programmes to mitigate the social and economic impact of the disease.
In fighting the menace of the disease, a medley of mainstream and social media can create maximum impact on HIV/AIDs awareness campaigns, depending on the target audience. The fight requires vision, dedication and commitment. Building partnership is key because HIV/AIDs affects all segments of society. Through public awareness, the social media can do so much to compliment the efforts of other bodies in creating awareness about the choices. For example, Johnson & Johnson is working with (RED) on an HIV/AIDs awareness "SHARE" Campaign. The initiative seeks to raise awareness and funds to bring to an end mother-to-child transmission of HIV/AIDs. Johnson and Johnson will donate $1 every time someone tweets, likes or pins an info-graphic depicting the progress made in the fight against mother-to-child transmission of HIV/AIDs. The company seeks to raise $100, 000 for the Global find to fight AIDs through social media content sharing.
In Nigeria, there appears to be a drastic reduction of people to access anti-retroviral drugs. Most people realize the fact of the HIV/AIDs is expanding access to social media and cell phone technology. With this trend, there has been a healthy debate on how social media tools like facebook, twitter as well as cell phone technology can be used to convey messages about HIV/AIDs awareness and prevention. Already, the United Nations Programme on HIV/AIDs Management has experimented this technology around the Cape Town and Stellenbosch area with some degree of success.
Some startling revelations were made using social media and cell phone technology to spread awareness of HIV/AIDs.
Only 1 in 3 young people have a complete knowledge of how the HIV virus is transmitted.
In 2009, there are 333 million cell phone users in Africa and 77 million interests mainly via cell phone.
The Facebook is the dominant platform of social media used in Nigeria hence most young men tend to embrace its used.
It was revealed that HIV/AIDs has caused great human suffering such as illness, death, depletion of the work-force, diminishing of household income, food insecurity in agricultural communities; the burden of orphaned children, supply of teachers in schools and a drastic reduction of life expectancy rate in Africa.
A Special Report of 2013 issued by the Joint United Nations Programme on HIV/AIDs showed that the number of HIV positive people in Africa receiving anti-retroviral treatment in 2012 was over 7 times the number receiving treatment in 2005 while the number of AIDs related deaths in Sub-Saharan Africa in 2011 was 33% less than the number in 2005. Similarly, the number of HIV infection in Sub-Saharan Africa in 2011 was 25% less than the number in 2001.1
Prof. Jan du Toit has till date trained 3,500 Postgraduate students to about 25 million people. The belief in all African countries now is next level- the level of a revolution. If Africa has more than 333 million people using cell phone and more than 77million people having access to the internet, then the social media as a means of disseminating information concerning HIV/AIDs is the cheapest way of preventing the spread of the scourge.
Already, in the mainstream media especially broadcasters are mainstreaming HIV issues across a number of programmes to ensure the message permeate a huge segment of society. In Nigeria, cell phone service providers can collaborate with HIV activists and social media practitioners to build the capacity of social media advocates to use the tools of Social Media: Facebook, Badoo, YouTube, Whatsup, Twitter, Goggle etc. for spread, reach out and reinforce HIV prevention message. They can also reach out to Foundations and intergovernmental agencies for training and sponsorship. No platform connects people and audiences like the social media. So in terms of HIV awareness, which will lead to the reduction of the scourge, social media holds the ace.
Figure 1, shows how Social Media can be used to convey HIV/AIDs message to the target audience on HIV/AIDs.
Awareness
Stigmatization
Ostracism
Removal of cultural banners
HIV/AIDs mainstreaming
Prevention
Testing and
Treatment
These messages will be conveyed through the following social media platforms: Facebook; Twitter; Youtube; Goggle plus, internet forums, weblogs, social blogs, microblogs, social networks, podcasts, video rating and social bookmarking for knowledge sharing
Social Media Strategies for HIV/AIDS Awareness Campaigns
Research has shown that social media strategies are very efficacious educational tools capable of communicating information, increasing awareness and affecting a huge number of people. The use of social media tools such as Facebook, Youtube, Twitter, Blogs, are very effective in HIV/AIDs awareness campaigns. Social media campaigns take a variety of forms: print media, television radio broadcast, adverts on facebook, youtube, twitter, and blogs. Each method has its advantages and disadvantages. Basically, when designing an effective mass media campaign, what is considered is the audience. Adequate research is also critical. The use of analogies, acceptance of such message must factor-in the cultural sensitivities.
At the United Nations Special Session on HIV/AIDs in June 2011 agreed that by 2010, at least 95% of young people and women aged 15 to 24 will have access to information, education and services necessary to develop the skills required to reduce their vulnerability to HIV infection. Education appears to be the most effective vaccine against HIV, since awareness of the disease is the best way to prevent its transmission. Social media tools are innovative tools that can strengthen HIV/AIDs awareness campaigns by increasing the coverage of people receiving health promotion messages. Social media use can reduce denial; de-stigmatize the disease which is a cause for discrimination.
In Ghana, creative minds multimedia proposed the use of social media facebook, twitter, google plus accounts to engage, promote, share content and build networks online to disseminate HIV/AIDs awareness. Blogs are also used to share stories to encourage responsible lifestyles. The proposal to use social media strategy created a great deal of impact on the lives of the vulnerable groups. Social media can be used to aggregate the interest of youths on chat rooms where a more experienced person may instruct youths on sexuality education and how best to promote it. Here, social media tools can be used teach basic knowledge of HIV/AIDs and ways to prevent oneself from the disease. Social media platform can also take care of the social and emotional aspects of those at risk, coping with the risk or coping with the loss.
The social media can be used to campaign against the spread by carrying messages of safe sex, use of condom and stigmatization. Messages such as: Zero AIDs-related death; Zero Ostracism; should be placed on certain common products that are for human daily use. Social media can place the "Getting to Zero in School" Getting to Zero at Work" etc as a catching slogans to push for prevention of the disease.
Message Contents that Can Be Communicated To the Audience on the Social Media
In HIV/AIDS awareness campaign using the Social Marketing model, the production of the content of messages and other supporting materials helps to enhance the effectiveness of such messages to the target audience. On the social media, HIV/AIDS prevention campaigns can leverage supporting materials such as videos, CD-ROM, and bulk text messages to target audiences. Such supporting materials enable the audience understand messages better and provide details that are not focused in the message. It helps both the service providers and patients.
For example, the use of streamed videos on YouTube makes such messages attractive and impactful. Such videos in English language with visuals can overcome language barriers and they are always eye catching. Also the use of positive emotional appeals has the capacity to draw the attention of target audience. For example, HIV/AIDS slogans done by celebrities like ace actors/actresses; renowned footballers and exemplary leaders can go a long way to appeal to the emotions of audiences. If Lionel Messi, President Barack Obama, Nelson Mandela or Princess Diana sit by the sickbed of an AIDS patient and holds his/her hands, it shows compassion and kindness and sends a message that AIDS patients should not be isolated.
For effective communication on the social media, the content of messages should not exceed the recipients' latitude of acceptance and understanding. This implies that there are different messages for different audiences. Psychologically, too, messages that tend to offer solutions to fear must be regulated. Messages should be used not to offend the religious sensibilities of the audience; they should be tailored to fit with acceptable socio-cultural and psychological positioning of the target audience. A consideration of the socio-cultural content of messages contributes to their effectiveness.
In most cases, messages should be repetitive to maximize their effectiveness. Repetitive messages enhance the understanding of the target audience and the importance of the issue. It also enhances the chances of availability of information, and underscoring the importance of the issue/problem, (Ferguson, 1999).
Communicators on the social media platform must use simple languages be it local or national. The language should be spoken by a diversity of people. A simple and popular language helps in eliminating doubts and makes the message culturally and geographically meaningful. Of importance is the campaign duration. When campaigns against HIV/AIDS are long and sustained, they tend to mobilize a greater number of people and organizations to place HIV/AIDS on the media agenda and encourage healthy debates that would attract a huge range of audiences such as NGO's, CBO's. Social Media activists and HIV/AIDS advocates can also set an agenda of such campaigns.
Messages that will attract the attention of the target audience should be thought-provoking. Thought-provoking messages motivate people to bring change in their existing behaviours and boost the ability to retain such messages.
Conclusion and Recommendations
There is a collection of specialized structures including cells, tissues and proteins which protects the body from invaders such as viruses, bacteria and fungi. The HIV virus kills the cell of the immune system. AIDs-Acquired Immune Deficiency syndrome sets in when HIV has so severely damaged the Immune System that is no longer functional leaving the body vulnerable to infections. This paper has examined how Social Networking can create much-needed awareness among teenagers, school children, teachers; and other very vulnerable audience. In fact there is no better means of disseminating information on HIV/AIDs than using social networks like Facebook, Whatsup, Badoo, Twitter, YouTube Goggle + etc for positive results.
From Johannesburg to Harare and from Seoul to Abuja, the United Nations Populations Fund is embarking on capacity building of young people on the use of Social Media in HIV prevention, teenage pregnancy prevention and poverty reduction. In 2012 UNFPA organized workshop on the theme "Young People and Social Media Workshop" to create an online youth campaign of accelerated material mortality in Africa and to develop strategies on the use of Social Media delivering advocacy messages.
Since Africa disproportionately bears the burden of the HIV/AIDs pandemic and Nigeria is the most populous nation in Africa, emphasis is now on prevention through awareness creation rather than treatment. From the Kaiser Foundation in the U.S. to the UN Global Media AIDs Initiative launched by Kofi Annan and from the Russian Media Partnership to combat HIV/AIDs, the British Broadcasting Corporation-BBC, the South African Broadcasting Corporation SABC and to the Avahan Initiative in India and the Project of the Gates Foundation efforts at creating awareness has been emphasized.
It is hereby recommended that HIV/AIDs prevention should be made a compulsory course across all levels of the educational system and HIV Activists and Social Media Practitioners should work in synergy with Foundations, NGO's Civil Society Organizations and other stakeholders to popularize the use of Social Media to create awareness on HIV prevention. With specific reference to Nigeria, Government Agencies should mainstream HIV/AIDs into their Programmes. Already, MTN, Globacom, Etisalat, Airtel and other major internet service providers are sponsoring programmes to that effect. They should collaborate with State media savvy youths to intensify the campaign for HIV prevention. This strategy will popularize and strengthen social media campaign on Sexual/Reproductive Health;
It is high time Nigeria developed a comprehensive HIV/AIDs awareness and prevention policy framework for sensitization purposes.
There should be built-in Social Media Awareness Campaign in all HIV/AIDs related Programmes.
The National Assembly and State Assembly should pass a law recognizing the Social Media as a platform for HIV/AIDs advocacy and activism at all levels of government
Social Media advocates and HIV activists should work in synergy with HIV/AIDs agencies, NGOs and foundations to access does agency funding.
Deliberate and concerted efforts should be made to build the capacity of youths to take social media as a vehicle for HIV information dissemination, and this should be a full time job.
HIV/AIDs awareness education should be part of the primary and secondary school curriculum. The curriculum should be holistic enough to take care of awareness; stigmatization, prevention, testing communication and mainstreaming HIV/AIDs all social programmes such as concerts; drama; etc.
References:
Adeyi, O; Kanki, P; Odutolu, O; Idoko, J.A (Eds) (2006). AIDs in Nigeria: A Nation on the threshold. Cambridge: Harvard Centre for Population and Development Studies.
Baran, S.J. & Davies, D.K. (2003). Mass Communication Theory: Foundation Ferment and Future. (3rd ed.) Canada: Thomson Wadsworth.
Chikonzo, A (2005). Librarians and the use of information technologies in the provision of HIV/AIDs information in Developing Countries. Proceedings of the 10th Biennial congress of the Association of Health Information & Libraries in Africa. (AHILA). Mombasa, Kenya.23-27. October 2005.
Creating minds multimedia partners PPAG to Undertake HIV/AIDs Awareness Campaign on Knust Campus by Brian Dzansi Dzidefo.
Deirdre shesgreen (2010). Combating the HIV/AIDs pandemic in Nigeria: Science speaks: HIV & TB News-A project of the centre for Global Health policy. www.sciencespeaksblog.org/2010/05/28
Ferguson, S.D (1999). Communication Planning: An Integrated Approach. London: Sage Publications.
Gallagher, Dan (2011) 'The seams' Between the Seams Aids Theatre Project. New York. Inc. Accessed 9 December 2011.
Ghosh, M; Bhatt, J. (2006). The challenging and critical role of information professionals in combating aids in India. In C. Khoo D. Singh & A.S. chaudhry (Eds). Proceedings of the Asia-pacific conference PTO.
Isibor, M.D; & Ajuwon, A.J. (2004). Jounalists knowledge of HIV/AIDs and attitude to persons living with HIV in Ibadan. African jounal of Reproductive Health 8 (2) 101-10.
Johnson & Johnson and (RED) are calling on Social Media users to support their efforts to raise awareness about mother-to-child transmission of HIV/AIDs 2013.
Kaplan Andreas M, Haelein Michael (2010). Users of the World Unite! The Challenge and Opportunities of Social Media" Business Horizons. P.61
Matt James (2010). Leveraging the Power of the Media to combat HIV/AIDs
Melkote R.S. & Steeves,L.H (2001) Communication for Development in the Third World: Theory and Practice for Empowerment. London Sage Publication
Plosmedicine (2006). Africa: Students Turn to internet for HIV/AIDs information. Available at http://www.all Africa.com.htm. accessed online on July,2013.
Rose Akwagbe (2012). Health Concerns Journal of Community/Primary Healthcare Vol. 1. (1) December 2012
Social media Raises AIDs Awareness.www.itweb.co.za/mobitesite.accessed August 19th, 2013.
Thomas B (2005). What the World's poor watch TV. Prospect, in World Review.www.worldpress.org/Europe/947.cfm
United Nations Programme. On HIV/AIDs (UNAIDS) and the South Africa Centre for HIV/AIDs Management www.livestream.com
UNAIDS (2009). AIDS epidemic update 2009. Geneva, Suitzerland: UNAIDS, Also available at http:// data.unaids.org/pub/Report/2009/2009.epidemic_update_en pdf. Accessed, February, 2013.
USAID (2011). "World AIDS Day Report 2011"
UNESCO (2009). "A strategic approach: HIV/AIDs and Education"
UNAIDS (2012). The International Labour Organization Launches "Getting to Zero at Work" Campaign.