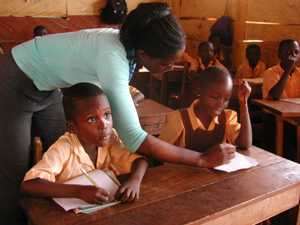 In structuring a curriculum there are a lot of factors to consider.
A couple of them are , the learner's Characteristics, Teacher characteristics etc. which I think were not adequately considered
The workshop should be organized for all teachers instead of section of teachers.
This is because every teacher trained for basic school aside early childhood is capable of handling all classes.
If the workshop features only primary School teachers what happens if a teacher in Jhs is sent to handle primary children. structured and implemented the teacher must be a contributing factor.
Looking at the Teacher Resource Pack, for Primary 1-6, only one teacher from the basic school was featured.
This I find inappropriate since it's a curriculum for basic schools.
How then do we expect the efficient achievement of the curriculum expectations?
Ernest Kwame Adade
Education Analyst.