BA chief Imman condemns Muhammad cartoon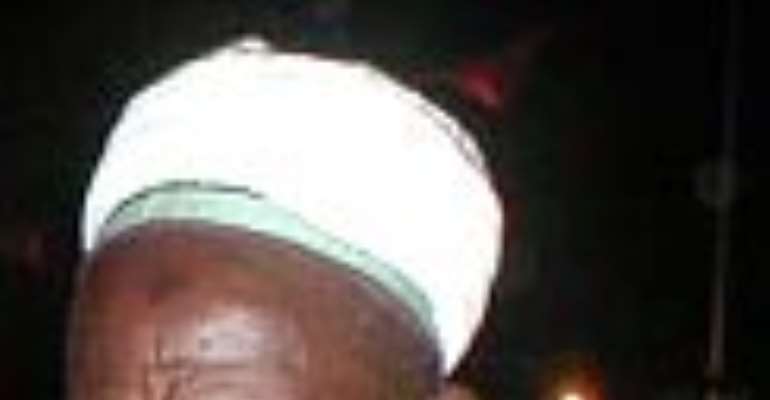 Sunyani (B/A), Feb. 13, GNA - Alhaji Oumar Abdul Kaadr, Brong-Ahafo Regional Chief Imam on Friday condemned the recent cartoon in a Danish magazine satirizing Prophet Muhammad, which had sparked off violent protests by Muslims around the world.
He said he supported the protests not because he was a Muslim but because "the caricature in the cartoon paints a gloomy picture of Prophet Muhammad", whom he said Muslims held in high esteem in the Islamic faith.
Alhaji Kaadr, flanked by his elders was speaking in an interview with the GNA in Sunyani.
"How can you draw Jesus Christ with a bomb head and wielding other dangerous weapons? Obviously, you want to tell the world that he represents a symbol of evil, don't you?" he asked. The Chief Imam emphasized that Prophet Muhammad was never a symbol of evil hence; there was no need for the Western media to extol the negative publication, which had triggered the demonstrations. He rejected attempts to link the United States of America in the said cartoon publication.
"Nations of the Arabic world neither hate America nor Europe, as even Saudi Arabia is in very fruitful ties with America. The notion of hate should be discarded," Alhaji Kaadr added.
He advised the media to be circumspect in their reportage and avoid publishing news items, which have the tendency to cause religious and ethnic tension among nations.