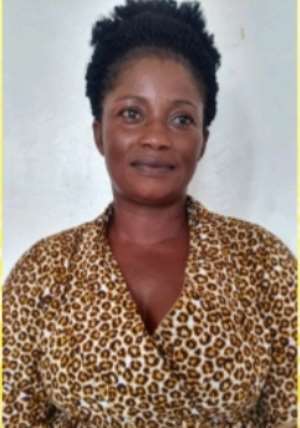 Founder of Aseda Foundation, Diana Adjei has revealed that aside from being proud of her trainees, tears run down her cheeks whenever she pays a visit to their business set up.
According to her, the struggles and toils these trainees endured has propelled them to become great beauticians.
"When I visit the shops of people I have trained, sometimes I weep, because when I cast my mind back to how they came, the struggle and now they own well-equipped shops, I feel fulfilled and I give all the praise to God. I have had testimonies from some Ivorian girls who joined the Enchi group to come and train and what they said was for them, they thought they were coming for prostitution but my intervention has given them hope. Today they are established in Ivory Coast, and when I heard this I was filled with tears. When we do attend beauticians conferences and meetings and people point at me as their madam who trained them, I feel successful."
Aseda Beauty Saloon has grown to become Aseda Foundation. It has also gone beyond just training people to work in the saloon. At Aseda Foundation, Diana Adjei said she goes around the country, mobilize people who are interested in learning trade and also people who by some reasons cannot further their education and are wasting away in the villages and towns, bring them to Takoradi and give them to some trade masters like welding masters, spraying masters, refrigeration engineering masters, tilling masters etc, to learn the job for free.
"My negotiations with the various masters for them to learn for free is by the grace of God. I take care of the trainee's accommodation, feeding, clothing, and some other basic needs, down to the tools they use to learn the trade till they pass out. After they pass out, I help also with their startup, some I fund them, some I push them to work with people on contract. So for 20 years now, that is what Aseda is about," she stressed.
She is optimistic the projects will reach every district for children to have access to the project.
"My intention for the future is to take the projects to districts so that the kids don't travel all the way to Takoradi, because of accommodation and feeding challenges. Also starting from this September we have arranged for the kids to write NVTI certified exams, in practical forms," she added.
Madam Diana Adjei, however, disclosed that although she has not had any formal education, she is confident that per her skill set, many Beauticians will be produced under her tutelage.
"I am a young girl who didn't like to go to school, I always had the passion to learn a trade, but my father always objected. I wanted to build the sisterhood bond so they don't return to the streets anymore, so I decided I was going to live with them in the kiosk saloon, they became fulfilled and secured, hardworking and dedicated and since that time till now, 20 years and still counting Aseda Beauty Salon has and is still training people for free.
" I don't know how I've been able to fund this project which has seen thousands of people achieve a vocational trade, but someway somehow I think the proceeds from my little saloon that trains for free and the words from my mouth, guided by God, to other masters has seen me through all these years and counting," she emphasised.
Diana Adjei continued, "For two years now, I have been able to give 90% of the children the tools they need to work with, 400 sewing machines, hairdryers, toolboxes, etc. This room we are sitting in was built, tilled, painted and furnished by these children as a form of assessment. Aside from training the children, we have also been able to help some of the various masters upgrade their profession with professional courses from institutions like the Takoradi Technical University, so they can pass on the right knowledge. The least of them is I do organize my team, then we visit the beaches to offer free pedicure and manicure to our fathers and mothers who fish for us for free, this is because they do no get the time to visit the salon."
Madam Diana Adjei mentioned finance as the biggest challenge facing the project.
"Because of the impact, a lot of the children are showing interest and when they come, accommodation becomes a challenge, as well as feeding and clothing them. Another challenge is getting them their tools to learn the trade with. The children are a lot, and besides you, can't learn a trade without your basics tools and these are people who don't even have food to eat, so getting their toolboxes is a very big challenge. The masters are always on my neck asking for the tools, and how can I bring children for apprenticeship without learning materials? So all these are coming from the lack of finances."
She is one of the 10 finalists of the MTN Heroes of Change Season 5.