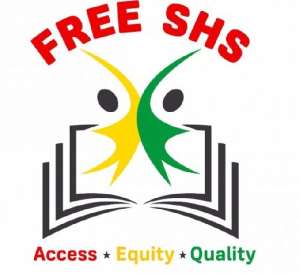 The Executive Director of Policy and Research at the Ghana Youth Advocacy Movement ( GYAM) has described as incompetence and lazy the approach by government to rename public institutions after former politicians.
Atanga Emmanuel on his Facebook page said" if We can't build more, Then renaming is not the way to go. Its a lazy approach to Governance."
His comments come on the back of concerns raised by some Ghanaians over the recent renaming of the University of Development Studies by government.
President Akufo Addo recently renamed the Wa Campus of the University of Development Studies (UDS) after Simon D. Dombo and the Navorongo Campus after C.K Tedem, both stalwarts of the Danquah-Busia-Dombo political tradition.
Mr Atanga Added that "I think our leaders can do we the youth good and great service to Ghana if they built more schools, hospitals, and factories to reduce the huge infrastructural deficit and provide sustainable jobs for the teeming unemployment youth rather than current series of renaming ceremonies".
The New Patriotic Party (NPP) government majority in Parliament used their numbers to win the vote to have the names of the two institutions changed last week, as the Minority protested that the name change had been brought in through the "back door."
I believe gains by previous governments in infrastructural sector and even our sister countries such as Uganda are good examples that should encourage our leaders to do more than just renaming the already existing ones.
The Minority side in Parliament also decried a lack of consultations on the matter. But the Education Minister, Matthew Opoku Prempeh justified the name change.