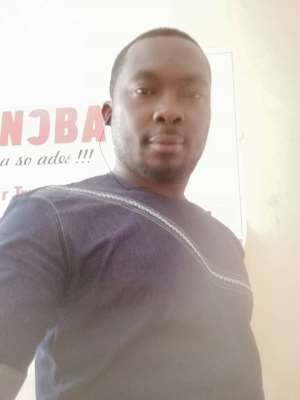 A member of the NPP Communications Team in the Bono region, Kwaku Twumasi has expressed grave concern about the practice where some mobile phone dealers in Sunyani take undue advantage of their business to lure teenage girls into sex and end up making them pregnant.
He said, the situation if not checked could further lead to a drastic increase in teenage pregnancies in the region and called for an immediate stop to that practice.
Contributing to a discussion on a local FM radio station in Sunyani, Mr. Twumasi observed that most of the perpetrators of this act are nationals of our neighbouring countries who come to Ghana to engage in all kinds of activities.
Mr. Twumasi advised teenage girls to rather focus on their studies and discard the notion that they must own mobile phones at all cost.
He noted that at their age, their prime concern must be to study hard to become responsible adults and to own mobile phones.
He also encouraged parents to attach maximum seriousness to the welfare of the children so that they don't fall victim to the nefarious activities of these mobile phone dealers.