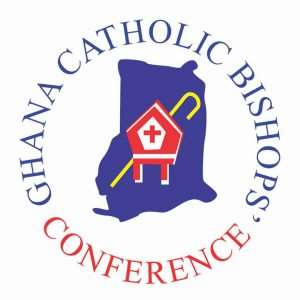 The Ghana Catholic Bishops' Conference has condemned the recent ethnocentric comments made against women by the leader of the Glorious Wave Church International, Prophet Badu Kobi.
According to the Bishops, the Prophet's utterances were disrespectful to Ghanaian women and must, therefore, render an unconditional apology to them.
There was a viral video in which the Prophet Badu Kobi made some ethnocentric comments about Ashanti, Fante and Ewe women.
In a statement, the conference expressed complete disapproval of comments indicating that they are likely to create divisions in the country as well as the country.
"We condemn him in no uncertain terms for saying what he said. It is our view that a pastor of a church, or anybody for that matter, should not talk the way he did. In doing so, he has shown great disrespect to women. Such statements bring division not only in the church but also in the nation."
The comments were met with nationwide criticism and have since been largely described as misogynistic and disrespectful.
"We strongly urge Prophet Emmanuel Badu Kobi to render an unqualified apology to all women, especially the Asante, Fante and Ewe women whom he mentioned in his unprovoked attack. With sentiments of high esteem and prayerful best wishes", parts of the statement added.
Meanwhile, the Ghana Catholic Bishops' Conference has also warned pastors to desist from making such disparaging comments which could deepen the already polarized political lines.
"Since we already live in a nation where there is so much polarization on political lines, we believe that as pastors we should promote unity and peace in our churches so that they could be places where people from different political and ethnic groups would feel welcome."
A week after the incident, a reporter with the Graphic Communications Group Limited (GCGL), Ms Della Russell Ocloo, was physically attacked by some agitated members of the Church.
Unable to physically attack her for what they described as 'intrusion', the members of the church accosted the reporter, threatened to beat her and later called in the police who surprisingly arrested her and sent her to the police station.
Ms Ocloo, the Tema reporter of GCGL, went to the church Sunday, August 4, 2019 as a follow up to a protest march by members of the 1000 Women's March in a bid to find out the church leader's reaction to the women's peaceful demonstration against his controversial comment about Asante, Fante and Ewe women and how they behave in marriages.
—citinewsroom