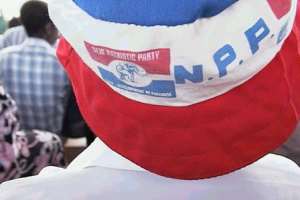 1) The PDS Saga:
It is vital that cynical commentators remember that governing parties in Ghana, will always have greedy, powerful and influential cabals of rent-seekers, at the highest reaches of all governments of the day.
What matters, is that when they go too far, in their rent-seeking, the sitting President confronts them publicly. That is what has happened to the sly, powerful people promoting PDS.
President Akufo-Addo deserves our respect for ensuring that PDS does not bamboozle Ghanaians, with endless spin using media professionals whose consciences they have bought, to enable them get away with alleged fruadulent dealing to secure a valuable national asset. Case closed. Haaba.
2) Fraudulently Acquired Minerals Commission Gold Concessions At Akyem Juaso
Hmmmm, eyeasem oooo: Asem kesie ebeba debi ankasa. As we speak, Hagnela Mining Company, a crooked gold mining company run by ruthless and super-greedy rogues, with a history of mining gold illegally in the privately-owned freehold 14-square mile upland evergreen rainforest property of the P. E. Thompson Estate, is defying the authorities yet again - as they did during the Mahama era - and destroying part of my family's rainforest land that lies in an area of the Atewa Range upland evergreen rainforest, which is part of a designated Globally Significant Biodiversity Area (GSBA).
The question is: Why have all those awam-concessions on our private property, capriciously granted because regulators were bribed by wealthy criminals, still not been cancelled? We object to our lawfully-acquired private freehold forest property being given to wealthy private individuals with criminal intent. This particular case of illegal gold mining is a litmus test for this administration. Yoooooo. Hmmmmm. Haaba.
3) Towards Free And Fair Presidential and Parliamentary Elections In November 2020
If I were still a young person, I would seek partners, for a media project that will enable trained citizen-journalists to do live Facebook broadcasts, from all the polling stations in Ghana, so that no kululu can take place whiles voters cast their votes, and during the counting of votes at those selfsame polling stations.
The question is: Why do some of today's younger generation of adventurous media professionals, not approach the Geneva-based Africa-focused media platform, APO, and George Soros' Open Society organisation, to fund the purchase of smartphones (and extra batteries for those smartphones), to enable the live streaming on Facebook, of broadcasts to the world, from all the polling stations in Ghana, to happen simultaneously?
Who born dog? Can any Libilaba take place anywhere in Ghana during the 2020 presidential and parliamentary elections, if the process is lifestreamed globally, on Facebook, from polling stations nationwide, on polling day. No. For sure. Cool.