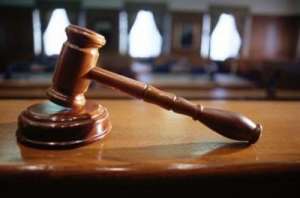 Citi News sources have revealed that the extradition of the third suspect arrested in connection with the Takoradi kidnappings may delay.
This is because, the suspect, Chika John is under investigation for another offence in his home country, Nigeria.
The suspect, according to police sources was arrested by a joint team of police personnel from Ghana and Nigeria.
It is also revealed that, while the suspect is being held in Nigeria, Ghana's security services have triggered a mutual legal agreement for his extradition.
Meanwhile, his other two accomplices John Oji and Samuel Udotek Wills are currently under investigation in Ghana for their role in the kidnapping of some girls in the Western Region.
The investigation has led to the retrieval of four human remains awaiting forensic test.
Priscilla Bentum, Ruth Love Quayson and Priscilla Koranchie have been missing for about a year now.
The families believe the girls were kidnapped by Samuel Udotek Wills who is currently in jail.
They were earlier requesting for an independent body to conduct the DNA tests.
They said the Police had acted unprofessionally hence their decision to call for independent tests.
But the families later rescinded their decision and indicated that they will cooperate with the Police.
Family of fourth missing girl mount pressure on police
The family of a teenager, Ruth Abakah who has also been missing in Takoradi for over a year now has bemoaned the lukewarm attitude of the police in the quest to find the girl.
Citi News' Western Regional Correspondent, Akwasi Adjei Annim who visited the family house in Diabene, a suburb of the Takoradi town reported that this new name that has popped up brings to four the total number of girls missing in the region.
He described how the unhappy but patient family wants the police to be up and doing with their investigations to ascertain whether or not the fourth set of human remains recently found by security operatives are those of their relative.