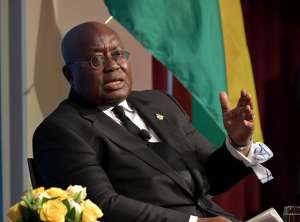 The Ghanaian leader, Nana Akufo Addo in Angola
The strengthening of cooperation among African nations is one of the positive forces which keeps African countries stronger, at a time of unprecedented and pressing global challenges, thus; the Ghanaian President Nana Akufo-Addo left Accra on Thursday for a short state visit to Angola.
According to the program, Ghana's head of state and his Angolan counterpart, João Lourenço, will speak on Friday at the opening of talks between the delegations of the two countries, in which there may be an eventual signing of agreements.
The Ghanaian President was received at the 4th February International Airport by Foreign Minister Manuel Domingos Augusto and official talk is scheduled to take place at the Presidential Palace today.
Presidents João Lourenço and Nana Addo Dankwa Akufo-Addo will speak at the beginning of the bilateral dialogue at a press conference for the two heads of state, taking place at the Palace Gardens.
On the same day, the President of the Republic of Ghana will attend a special solemn session of the National Assembly, during which he will address the Members in a speech.
The visit will end with an official lunch at the Presidential Palace, with President Nana Akufo-Addo returning to Accra at around 4 pm on Friday, August 9, 2019.