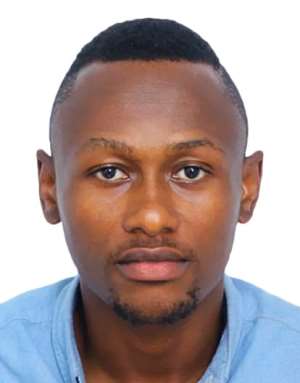 Bukari Kuoru
A proud people inhabit these lands and have contributed greatly to the food basket and human resource of the nation like the people of the other parts of Ghana have done. We have contributed our quota and still do. The Sissala people inhabit a relatively good part of the Upper West region of Ghana.
The frustrated Sissala youth is greatly concerned with the constant fear arising from social insecurity, uneasiness arising from economic insecurity, underdevelopment arising from leadership neglect, lack of access to basic infrastructure among many others.
From the gaining of independence and sovereignty of this nation, and from the time of our founding fathers and the founder of this country, Osagyefo Dr. Kwame Nkrumah, who fought for and won our freedom in 1957, the Sissala land has been a chess piece tossed around but neglected in all ways developmental to the progress of the local people.
60 years on, the Sissalaland including all of its hinterlands have suffered the trauma of bad roads. We have petitioned, begged, hued but to no avail. No one listens to us, not one. Our diplomacy has never worked for us. The only language the government would probably appreciate is demonstration and protest. Nonetheless, depending on which political party is in power, we never really get to protest because some Sons and Daughters of the soil who occupy some positions will lose their positions if we did. Protecting some individuals or party interest while the people suffered is also a bane to our progress.
Our roads and bridges are simply washed away by rains like sand castles built at the beach by some kids. Classrooms serving as death traps have become the stories we tell.
Accountability is missing in our public discourse yet we need to know what our district assemblies have done with our monies. As if we do not have young, energetic and enthusiastic youths in our land to take up activism as a serious venture, it's like none is ready. Whether young or old, they are both sides of the same coin, cut from the same fabric of corruptive emotions and minds. Notwithstanding, there are some good ones whose hearts are attached to the true development of our land.
The standard of our education in the Sissalaland is declining quicker than a monkey climbs down a tree to pick a banana from the ground. We can't blame anyone per say but I think that as a community, we can improve on this sector through our own personal interventions. Depending on the government would be a delayed effort. More problematic to the fallen standards of our education relates to the very poor parenting and ill parents teacher relationship that exists in our land. In a land where parents would beat up teachers for correcting their wards in schools, you don't expect any improvement in educational standards. As far as education in the Sissaland especially the Sissala East Municipality is concerned, "no disciplinary actions exist at all in our schools" says the Ghana Education Service.
In recent years, the rosewood tree has undoubtedly become the Cocoa of our land whilst Shea remains our Gold. Shamefully however, we have by our ruthless, irresponsible and myopic character sold for the harvesting of the rosewood to people who have offered nothing and will continue to offer nothing to the good of our land. The effects are devastating and the future is blur for the purposefulness of our dear land. Lest I forget to mention that the indiscriminate felling and destruction of our ecosystem has affected the rains and is affecting our farmers who depend on these rains for crop production. This is a colossal failure on the part of our leaders who are obviously benefiting from this illegal rosewood lumbering.
Fertilizer smuggling is crisp business in our part of the country. Subsidized fertilizer meant for our famers constantly finds its way into neighbouring countries like Burkina Faso whilst our farmers struggle to make do with the expensive and few fertilizer they can lay their hands on for the farming season.
Growing insecurity and terrorism related incidents in our land is nothing short of anticipated. The frequent robberies and murders recorded are clear testament of a deteriorating society headlined by increased insecurity and unemployment. The increased presence of the army is a bit worrisome, a bit too radical and a bit over the bar yet apt in protecting us against the venture of terrorism and the heightened insecurity. It didn't have to get to this point.
We should however acknowledge the efforts of some of our youth whose seminars and summits have redirected the focus and energy of the youth into productive and positive ventures. To a large extent, these summits are serving as a transformational agenda to our social misshape.
Our worse nightmares are coming to pass if we sit aloof without finding solutions. The future of the Sissalaland seem too uncertain despite the growing technological inventions and advancements that are changing the trends of society. In a very short time as possible, we can only pray to grow out of our collective ignorance and work towards our communal good. It seems a mirage, unachievable, unattainable until we break the wheels of our nightmares but where do we start from?
Bukari Kuoru
[email protected]
0202303331.