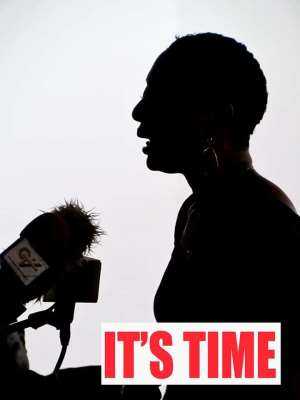 Former Member of Parliament for Jomoro Constituency in the Western Region, Samia Nkrumah has hinted that although she is happy to return to the people, she is confident the principles and ideals which gave the constituents independence will be revived in the upcoming 2020 general elections.
According to her, the well-being of Ghanaians will become a priority when unselfishness, sincerity, and the courage to resist corruption guides the political decisions.
In a Facebook post sighted by ModernGhana, Ms. Nkrumah said: "It's time that we have in our Parliament more politicians who vote according to their conscience and in the interest of their constituencies, Ghanaians and Africans at large."
Ms. Nkrumah is confident that it is time that a voice that doesn't speak for either the majority or the minority, a voice that doesn't represent party A or party B stands out to be counted.
"Ghana needs a new type of politician in the words of Kwame Nkrumah (1962)... who submerges self in the service of his nation and mankind ... who abhors greed and detests vanity ... whose meekness is his strength and whose integrity is his greatness."
Samia Nkrumah's statement of intent has generated mixed reactions on social media. While a section of Ghanaians are confident she can send the people to the promised land, others are of the view Ms. Nkrumah will fail the constitution again adding that once bitten, twice shy.
Ms. Samia believes her return to Jomoro will secure victory in upcoming 2020 general elections although it's unclear whether she is contesting as an MP or Presidential aspirant.