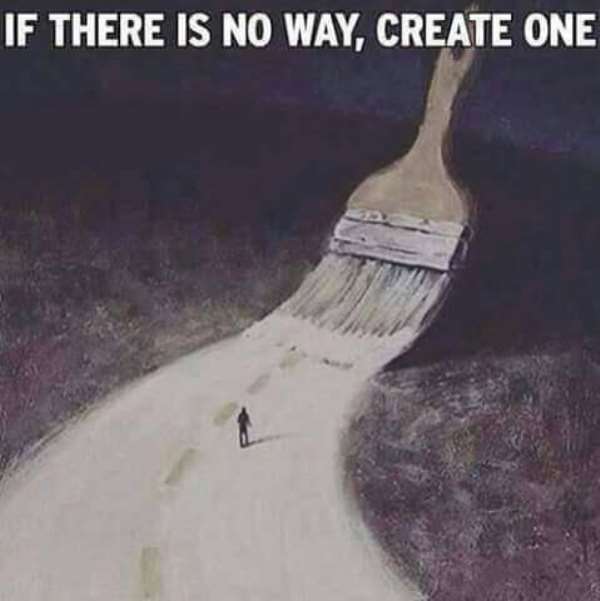 While striving to make a difference, the setbacks you may encounter are inevitable. Find out how to overcome these challenges you face.
The man in the future is not the many things he has achieved but the overcoming impedance he has encountered in his path of life.
Life is a sum total of the daily victories and challenges you encounter, either to break you or to make you. What you are experiencing now or what is to come is dependent on you. Life is 10℅ what you make it, the 90℅ is how you take it.
What's substantial? To be called a victor or to be a mentor. The difference? The former achieves, the latter, impacts. Either ways, they both experience break down moments which I term "LIMITATIONS"
Limitations are like speed ramps, they are positioned to slow down your movement or progress. They are like potholes, they make your work difficult and tiring.
Now take a look at this…. There are different kinds of people in this world, those who wonder what the problem is, those who know the problem and those who solve the problem.
Limitations are designed to be a part of your life, what you make out of it and how to tackle it shows if you're going to be a victor or a mentor or both.
I have identified the following as some limitations affecting Individuals and their progress.
RESOURCES ; Probably you do not want to execute your plans because you don't have the capital, support, people or accommodation to start. This is one of the biggest challenge in life, nonetheless, remember that, a house wasn't built by adding blocks together. There was a mixture of sand, stones, water etc to get that block. Your career and victories start now by gathering knowledge and improving your experiences from every sphere of life. Whatever your hands find doing, do it to perfection. You may not know it but you're building yourself and future.
Another limitation is FEAR. I would describe this as a Feeling of Uncertainty. It is not about being afraid to do something, but underestimating yourself to achieving something. It is not an act, but an attitude.Fear is a downward spirit that discourages you from doing what your intents desires to do. Fear is a discouragement. It is alright to feel scared and sometimes worried, but very weird when you think "cannot make it". You're much closer to your "diamond" than you think. To fail is not a bad thing, in fact, it shows how closer you are. The bad thing is, when you consider yourself a failure. You can make it, fear is like a speed ramp; you either walk over it or stand there and watch how to cross over. A speed ramp cautions you to slow down, particularly, to take time. Fear reminds you to take your time, to be more discrete about what you intend to do.
The " *everyone is doing some* " attitude. This attitude of not starting something because (people are already doing some) is a canker which is destroying many innovative ideas today. Comparison is destructive. If you compare yourself, career and ideas to others, you may end up destroying yourself and not starting anything at all. For example, I can't sell clothes because everyone is doing some. This is a mediocre spirit that leads you no way. Samsung, infinix, tecno and other android phones don't stop producing because others are doing same. Instead of striving to be great, strive to make a difference. This differentiates a mentor from a victor. Whatever you want to do, do it like no one's done it before. Be the change. This is a limitation, solve it. Challenge yourself to doing better than what everyone seeks to do. Start it even when everyone's doing it, with this, you can become bigger and better.
The last limitation, among many others, is *YOU.* Yes, you! You can become your own limitation. The reason probably you are not making it is because of how much you have limited yourself, your ideas, your confidence, determination and character. You may have everything but if you don't believe yourself to making it, you cannot go far.
You have all that it takes, you are smart, quaint, bold and determined. You are who and what you say you are! The negative things people tell you is the version you will become if you do not believe in yourself. You're not far from what great people do. Don't limit yourself.
The above are some limitations you are encountering, have encountered or will encounter. What is stopping you from making the difference? Are you going to wonder what the problem is? Or solve it? If there's no path, create one.
Read more of my articles here at https://www.modernghana.com/author/JanetAkorfa
Like this post, drop a comment and email your suggestions if any to [email protected]