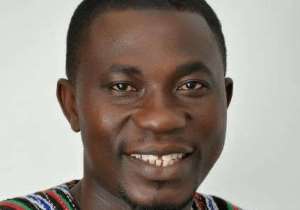 The National Democratic Congress' (NDC) Member of Parliament for the Ashaiman constituency, Ernest Henry Norgbey has with immediate effect suspended all campaign activities ahead of the party's upcoming internal parliamentary primaries.
The development is on the back of the death of Mr. Norgbey's only contender in the race, Emmanuel Max Voy.
"Ernest Norgbey, in solidarity with the mourning of the death of his colleague and comrade, has decided to, with immediate effect, suspend all his campaign activities and accordingly, instruct all his teaming supporters to withdraw from circulating all forms of campaign materials and campaigning in order to show honor and respect to the departed soul of our late brother," a statement from Mr. Norgbey's campaign team stated.
Mr Max Voy is said to have died on Sunday evening at the Ridge Hospital where he was receiving treatment.
According to the party leadership in the constituency, the aspirant had been battling with some sickness for some time now, and has on previous occasions been admitted at the Ridge Hospital for treatment.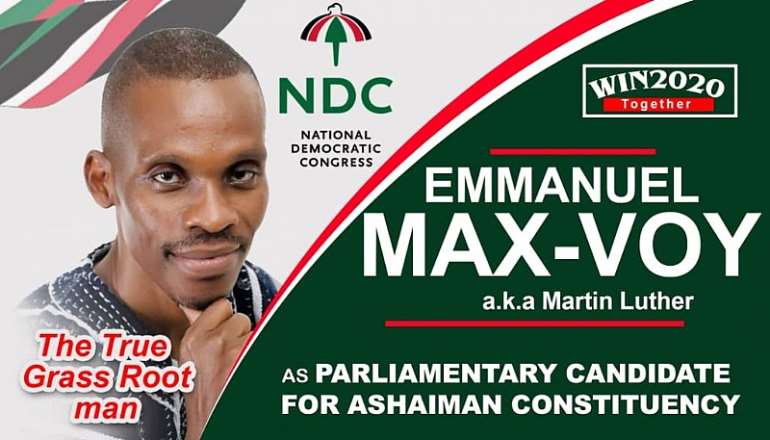 The deceased, Emmanuel Max-Voy

The NDC's Ashaiman constituency secretary, Allan De-Graft Johnson, told Citi News that the party is yet to meet with the family of the late aspirant and would later communicate to the public the way forward.

"So far, the party is yet to meet up with the family to find out more on the death of our brother and comrade and we shall officially communicate to the public," he said.

Emmanuel Max Voy attempted to unseat the then incumbent MP for the constituency, Alfred Agbesi but lost.

His decision was to do a comeback to unseat Mr. Norgbey who is in his first term until his demise on Sunday.

Mr. Norgbey who was in shock over the death of Max Voy struggled to put sentences together when contacted by Citi News with regards to the development. Below is the full statement from the campaign team of Ernest Henry Norgbey

"So many hats… So many titles… So many words I have learnt to call you;

-Business man,
-Proprietor,
-Teacher,
-Mentor,
-Soldier…"
It is heartbreaking to learn about the sudden demise of our beloved comrade, Honorable Emmanuel Max-Voy. We pray to the Lord for the repose of his gentle soul and pray for strength and fortitude for his family and all loved ones he has left behind.

There's a saying that I found, which goes: "Nothing is so strong as gentleness, and nothing is so gentle as real strength". Honorable Max-Voy had a strong character and conviction to achieve. He fought well but God knows best, why He does what He does.

Honorable Ernest Norgbey, in solidarity with the mourning of the death of his colleague and comrade, has decided to, with immediate effect, suspend all his campaign activities and accordingly, instruct all his teaming supporters to withdraw from circulating all forms of campaign materials and campaigning in order to show honor and respect to the departed soul of our late brother.

Be circumspect in your commentary, desist from speculations and only author words of peace and unity in this difficult times as we eulogize our brother.

Thank you for your attention and God bless us all.
Communications Bureau
Team Ernest