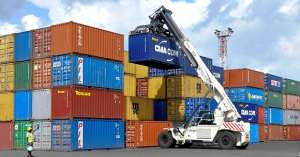 Any nation whose long term plans are to increase export, create job opportunities and increase wages, increase national income , increase gross domestic product (GDP) ,increase economic growth, reduce inflation,reduce dependant on foreign goods and so on must have a strategy of increasing export and reducing imports especially on goods that could be produced locally. The NPP government's strategy of reducing imports duty by 50% will have a detrimental effect on the economy in the long run, why ? because now there is going to be an increase in imports of all manner of goods including even those that could be produced locally this will tends to compete with our locally produced goods and kill our local industries , also, we should not forget the fact that these importers will have to exchange the cedi to the dollar to enable importation thereby increasing the demand for the dollar and pushing its rate as against the cedi which has always been struggling with the dollar.
Furthermore, this policy will jeopardise the government policy of One District One Factory (1D1F), with the cedi already depreciating against the dollar and the influx of imported goods into the Ghanaian economy , how is the government going to be able to set out policies to encourage ordinary citizens to set up factory's in their own small way to create jobs and reduce unemployment? thereby reducing the over reliance of Ghanaian's waiting for this 1D1F , The prudent long term policy for any government should be to reduce import duty on goods that could NOT be produced locally like, machinery, heavy duty vehicles , commercial vehicles , spare parts and so on and rather increase import duty on luxury cars which are only beneficial to the rich,let's not forget the fact that the rich will still pay to bring their luxury car into the country and also the fact that Ghana is not the only country with this policy. The government should also increase import duty on all other goods that could be produced locally, these strategies will generate income to the government to help cushion up other sectors of the economy , protect the home industries and also create jobs for the unemployed.
We as Ghanaian's should have long term policies and visions that would be beneficial to the economy in the future and not jubilate for the mere fact of the government reducing import duty by 50% , the economy will tend to suffer in the long run because there will be a fall in the gross domestic product(GDP) ,national income and an increase in unemployment, higher inflation, influx of all manner of goods ,including even those that could be produced locally , so where lies our future as a country , if we should import more than we export ?
Paakota Katakyi-Egyir