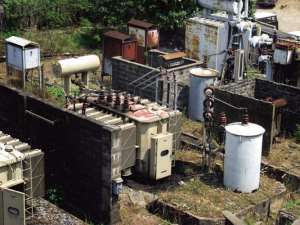 As a people, can we draw any useful lessons from the controversial U. S. Millenium Challenge Corporation's-sponsored Power Distribution Services (PDS) management contract, with the Electricity Company of Ghana (ECG)? Clearly, it is now obvious to many discerning Ghanaians that it is a classic case study in how not to solicit private-sector participation in the running of state-owned enterprises, with the view to making them more efficient and profitable.
In the sense that to ensure transparency and full disclosure, in this rather unfortunate development, President Akufo-Addo needs to take a personal interest in the matter, the question we must ponder over is: In the fullness of time, will ordinary Ghanaians come to recognise the rumpus over the alleged fraud in the PDS contract with Ghana, to manage the assets of the ECG, as a turning point in the fight against high-level corruption? One hopes so.
Like other influential regime-rogues before them, clearly, there are powerful and greedy individuals in the highest reaches of this administration, who also have a secret wealth-creation agenda, and seek to take advantage of the local content provisions of public-sector contracts meant to empower Ghana's private-sector, whenever the opportunity to do so presents itself.
They have ended up stabbing President Akufo-Addo in the back and twisted the knife, so to speak. What is needed is a separate bipartisan parliamentary enquiry, open to the public, to look into the matter, asap. After that bipartisan committee publishes its findings, President Akufo-Addo must not spare any of the culprits in this shabby and disgraceful affair. Not when he made it clear from the very beginning of his tenure, on 7th January 2017, that those in his party, the New Patriotic Party ( NPP), seeking to become rich individuals should go into the private sector instead.
Whiles arrangements are made to make that possible, those caucus members of Ghana's legislature, who form the Minority in Parliament, must ensure that the nation is appraised of all the known facts, thus far, in this nation-wrecking scandal - as their contribution to the fight against high-level corruption in Ghana. It will help them recover some of the trust they lost with many Ghanaians during their eight years in power from January 7th, 2009, to 6th January 2017. They must not hide anything from the good people of Ghana in this matter.