Two in court over gold deal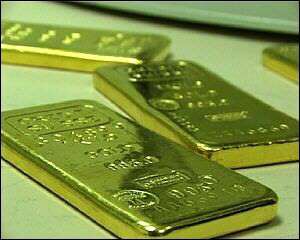 Accra, Feb 9, GNA - Two persons who allegedly defrauded an American businessman of 70,000 dollars under the pretext of providing him with 100 kilograms of gold appeared before an Accra Circuit Court on Thursday.
Solomon Adelakoe and M. C. Entsie, who were charged with fraud, pleaded not guilty and the court admitted them to a 600 million-cedi bail each with two sureties each to reappear on March 2.
Prosecuting, Deputy Superintendent of Police (DSP) Mr Eric Amoako told the court that Adelakoe was a business executive while Entsie was an accountant of Kinoly Investments Limited.
Mr Patrick Onyeiyi, the complainant wanted to buy gold in Ghana and was introduced to the accused persons by one Nnoli Azuuka as people who could help him to procure the gold.
DSP Amoako said between September and October 2005, the complainant transferred an amount of 70,000 dollars for the supply of 100 kilos of gold but the accused persons upon the receipt of the money failed to supply the gold and made use of the money. A report was made to the Police and they were arrested.