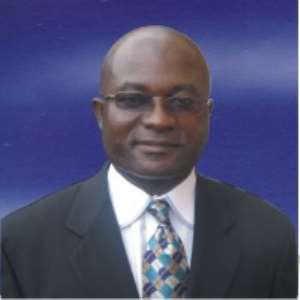 Asamankese (E/R), Feb. 9, GNA - The West Akyem District Assembly is to undertake ventures to solve youth unemployment and to generate revenue.
Announcing this at the Second Ordinary Meeting of the Fourth Session of the Assembly at Asamankese on Wednesday, the District Chief Executive (DCE), Mr Kwabena Sintim-Aboagye, said this was aimed at giving practical meaning to President J A Kufuour's vision of District Assemblies' creating jobs and wealth to raise the standard of living of the people.
Mr Sintim-Aboagye said the Assembly had gone into partnership with a private company, ABEX IMPEX Ghana Limited, to turn the erstwhile Rattan Factory in the area into a vegetable oil processing factory. He said the Assembly would own 60 per cent shares with the company taking the remaining 40 per cent, stressing that the enterprise would be ran purely on business lines.
The DCE stated that funds were being sourced from the National Investment Bank for production to begin before the end of June, this year.
Mr Sintim-Aboagye said work on a fruit processing factory, Pinora Limited, was progressing and expressed the hope that it would be operational in May, this year to employ over 150 people in full-scale operation.
He called on citrus farmers in the area to increase production to feed the factory and said the Assembly had acquired an oil palm processing plant at Topease with the part payment of 36 million cedis, representing 15.25 per cent of the total cost of 236 million cedis.