Inadequacy of doctors worries President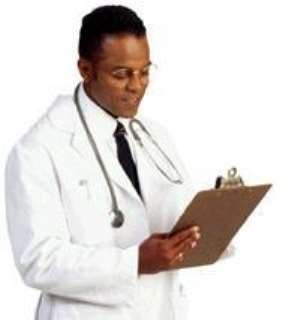 Accra, Feb 6, GNA - President John Agyekum Kufuor on Monday expressed concern over the inadequacy and unequal deployment of medical specialists to the regional and district hospitals.
He said: "While there are not enough to go round, there is merit in spreading what is available by such pragmatic systems of rotation of trainees through regional and districts hospitals."
The President was speaking at the opening of the 46th Annual General and Scientific Conference of the West African College of Surgeons (WACS) in Accra being attended by more than 2,000 participants drawn from all the 15 Economic Community of West African States (ECOWAS) countries. The theme for the Conference is: "Current Trends in the Management of Malignant Disease" with a sub-theme, "Cancers: Cervix, Breast and Prostate - Middle Level Specialist Manpower Development."
President Kufuor said topics like the manpower development to be discussed was commendable since it was aimed at making surgical expertise available to many throughout the country.
"Naturally, government is anxious that the skills acquired from such training are not lost through migration of doctors to other parts of the world", he said.
President Kufuor said it was true that most African countries could not offer what the developed world economies was offering to the Continent's doctors, "but still we will continue to enhance the conditions of service of our doctors within the constraints of national budget.
"Further, we will do our best to equip the hospitals progressively in the hope that our doctors will have satisfaction to remain in the country', President Kufuor said.
President Kufuor commended one Dr Dzifa Tettey, a Radiologists as the first Ghanaian female and Dr Ahiaku, also the first Ghanaian Anaesthetist produced by the College, who are among the latest batch of specialists graduates to have graduated at the College. Major Courage Quashigah, (rtd) Minister of Health stressed the need for doctors to educate their patients on how to prevent "preventable cancers" through the eating of local healthy diet instead of sophisticated food.
Professor Emmanuel D. Yeboah, President of the WACS, said the College, established around the 1960s aimed at providing competent and adequate numbers of surgeons and related specialists to provide specialists' service to every West African. Activities to be observed at the weeklong conference include symposium and faculty board meetings.