Ghana and World Bank sign credit agreement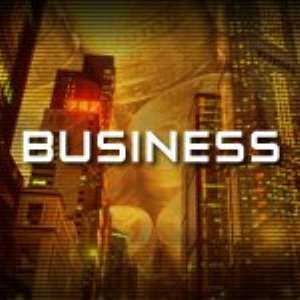 Accra, Feb. 2, GNA - Micro, Small and Medium Scale Enterprises (MSME) in Ghana are to benefit from a 45 million dollar credit from the World Bank's International Development Association (IDA) to enable them to grow their businesses and generate employment.
An agreement to this effect was signed on Thursday between the Ministry of Finance and Economic Planning and the World Bank Office in Ghana to kick start a project for the development of the MSMEs. Mr Mats Karlsson, World Bank Country Director, said the assistance was in response to President John Agyekum Kufuor's vision to accelerate growth and development and to assist Ghanaian businesses to raise productivity.
It is estimated that more than 90 per cent of registered businesses in Ghana belong to this category.
Mr Karlsson observed that the assistance to this sector would yield a rippling effect by creating more jobs and reducing poverty at the grassroots.
He also noted that most of the companies in this category had liquidity problems thereby making the future of their businesses uncertain saying "so they need better access to market and infrastructure to support the reduction of poverty".
The credit facility is to be disbursed by the local banks through other implementing agencies; therefore, the World Bank Country Director urged them to share part of the risk involved in growing the MSMEs. The project would be implemented under three main components namely access to finance, access to markets, trade facilitation and entrepreneurship development and business environment.
Finance and Economic Planning Minister, Mr Kwadwo Baah-Wiredu said the project would also adopt another component to cover project implementation, monitoring and evaluation.
He said the goals of the project would be achieved by building an integrated market access and trade facilitation infrastructure, proactively support entrepreneurship development and develop and strengthen on a sustainable basis the capacity of local intermediaries to deliver financial and non-financial services to the MSMEs. It would also reduce constraints faced by MSMEs including technical barriers to trade, provide enabling environment to boost increased investments in the sector and enhance the facilitation, development and implementation roles of the government.
Mr Alan Kyerematen, Minister of Trade and Industry, said the nation recognised the challenge of moving from economic stability to growth. He said this aim was not just to increase the GDP rate but creating more jobs and reducing poverty.
"It is, therefore, important that SMEs are made the centre of this project," he said.
Mr Kyerematen noted that project implementation, coordination and management was another challenge and, therefore, called for effective management and efficiency in all stages of the project.
"All stakeholders, the private sector and implementing agencies should, therefore, work with a common objectives to move the project forward."
The credit facility was provided under the standard IDA terms and has a commitment fee of 0.35 per cent, a service charge of 0.75 per cent and has a payment period of 40 years maturity with a grace period of 10 years.