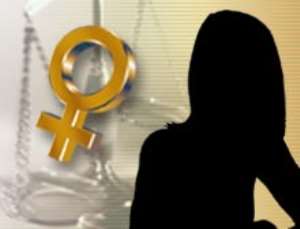 A women's health advocate has expressed concern about the rise in abortion cases. Dr Ntiamoah says five out of every ten sexually active woman cause at least three abortions in their lifetime. He says more women are using abortion as a means of checking unwanted pregnancies.
Dr Mensah who is the chief executive of the Christian professionals' fellowship, a group that focuses on women's health was briefing journalists in Kumasi about the health of the Ghanaian woman. He expressed worry about what he described as the crude methods used in such illegal abortions.
"When examining women, you will end up finding out that this woman had caused an abortion with a cassava stick. We have been talking about washing of the vagina and all those stuff. There are instances where women are douching with garden eggs, garlic, ginger and all sort of things and we are addressing cervical cancer.
Women are using all sorts of concoctions and one issue that I addressed last year, which I want to tackle this year, is abortion, which is getting common more than anything that you can come across. If you take about 10 sexually active ladies not less than five have actually caused an abortion not less than three times," he said.
Dr Mensah told newsmen that these illegal abortions practiced by women results in a lot of negative implications including infertility. He said breast and cervical cancers were among the leading causes of deaths in women in the country and advised women to seek periodic medical attention.
"The situation on the ground is very, very bad. We have interacted with women right from the minister to 'Kayayoo', the rich and poor, the learned and unlearned and the situation on the ground is very bad, a lot of women are dying in this country," he said.