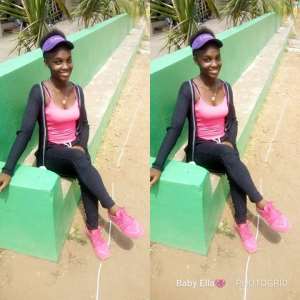 In this epoch of history it is prudential to acclaim those whom are striving to enlighten themselves per diem so as to make this land worthy of not abandoning the existence of human until the day of judgement. If we just sit cognizantly and not give approbation to the struggling students whom are progressively progressing positively for the redemption of the educational sector on an industrial scale, it will be an ingratitude from us that knowth good but yet we can not speakth good. As the world stands, the only path to emancipation is through the proper indoctrination of ideas in a diverse form and manner. The unfoldings in this world have taught us that it is good to do unto others as you expect others to do unto you. Residing in this universe without giving an acknowledgment to people whom are meant to be acknowledged is like navigating on the path of evilness and devilishness. So, it is from this backdrop I have decided to celebrate an academician and a genius par excellence in Ellen Brown.
The character Ellen Brown has justified time without numbers that there are girls like her kind whom are still around to change this world into a better place despite all of the challenges that are upsetting the physical, social, educational, mental, and spiritual growth and development of girls. She has always proven to be a compass of direction for her fellow compeers: not only that she is a compass but she has also proven to be an engineer of ideas and an architect of wisdom and knowledge from all spheres of human comprehension. This is a character whom has seen reading, writing, spelling, and speaking as her self norms and culture. Ellen Brown believes that patience, diligence, discipline, determination, steadfastness, and integrity are labelled among the sources of successful future-and these are things that make-up her attributes unarguable. Thus she has been bestowed with academic prowess but her loyalty to friends remains one of her uniqueness. With such eruditeness, there is no doubt that such genius be celebrated unconditionally. Because her erudition is from above, she must be celebrated.
One of the greatest things that has ever happened to me is by knowing such an incomparable character like Ellen Brown. The 2018/2019 academic report of Ellen Brown has once again validated her academic prowess from all indications. The report signifies that Ellen Brown will continue to understand that education remains the bedrock for standing economically, socially, financially, and renownedly in any society. As the sea has no end, so will Ellen Brown keep flourishing in her educational sojourn. It is often said that winners never quit and quitters never win - for Ellen Brown to keep being a winner, no matter what the challenges and obstacles might be, I pray that she will not quit. May the character Ellen Brown be directed to friends with ideas and wisdom whom will serve as gateway to her many accolades and achievements that are to come. I look forward to see the character Ellen Brown do more exploits unmatchable. I look forward to see the character Ellen Brown maintaining her pride and dignity with great prestige from her friends, relatives, and family. I look forward to celebrate the character Ellen Brown more than this in the nearby future.
Congratulations!
Congratulations!
Congratulations!