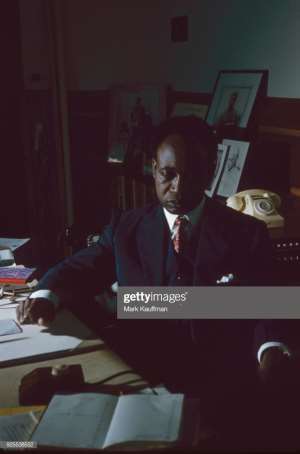 President of the Ghana Youth Conference, V. L. K. Djokoto, has demanded the release of Ernesto Yeboah, Commander-In-Chief of the Economic Fighters League, after he was arrested for picketing over the government's plans to construct a new chamber of Parliament.
Vincent Letsa Kobla Djokoto, a member of the Economic Fighters League, in an exclusive interview with Modern Ghana, said: "Free Ernesto Yeboah now! He was simply articulating the views of the masses. We have heard about the recent mistreatment of journalists. If Ernesto Yeboah is maltreated, the Economic Fighters League would not take it lightly."
The proposal for the new Chamber, with a sitting capacity of about 450 Members of Parliament is expected to house facilities including diplomatic offices, a library, a museum, a church, a mosque, eateries, press conference rooms, galleries, a car park, an upper gallery garden, a post office and other facilities to complete the Parliamentary enclave.