The Essence Of A Happy Marriage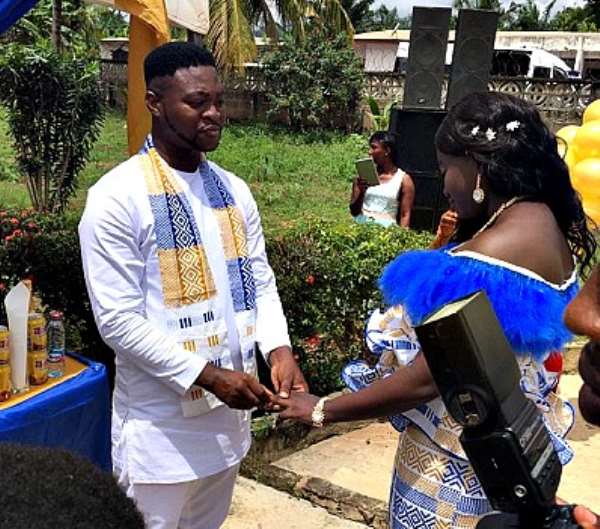 The Editor of ModernGhana news, Mr. William Beeko, and his bride, Angelina Acheampomaa

The Holy Bible reveals: "For this reason (marriage) a man will leave his father and mother and be united with his wife, and the two will become one flesh and therefore, what God has united, let no man put asunder."
We cannot lose sight of the fact that God sees marriage as a sacred and extremely high relationship. Marriage represents one of the most profound expressions of love.
It is an institution that allows the creation of a bond between two members and is considered as something special and unique.
Marriage is one of the most important steps in a person's life. It can represent companionship, trust, unity, and solidarity. Furthermore, it marks the beginning of happy family life.
Married for twenty-five years and aware of the essence, joy, and responsibilities of marriage, I was overwhelmed with joy when I got an e-mail from Mr. William Beeko, the ModernGhana news editor, over his intentions, to tie the knot together with Angelina Acheampomaa.
The blessed marriage successfully took place on Saturday, June 29, 2019.
God created all men with the ability to prosper and to live a better life, but for those of us who have chosen to marry, it is the prospect of commitment and the promise to love and honour one another, especially, using the Bible as a guideline through this happy and stormy journey.
May every day of your unification be a discovery of how strong is the love that binds you.
My sincere wish is that love, passion, and complicity will accompany you throughout your long life together, making your journey happy, joyful and fruitful.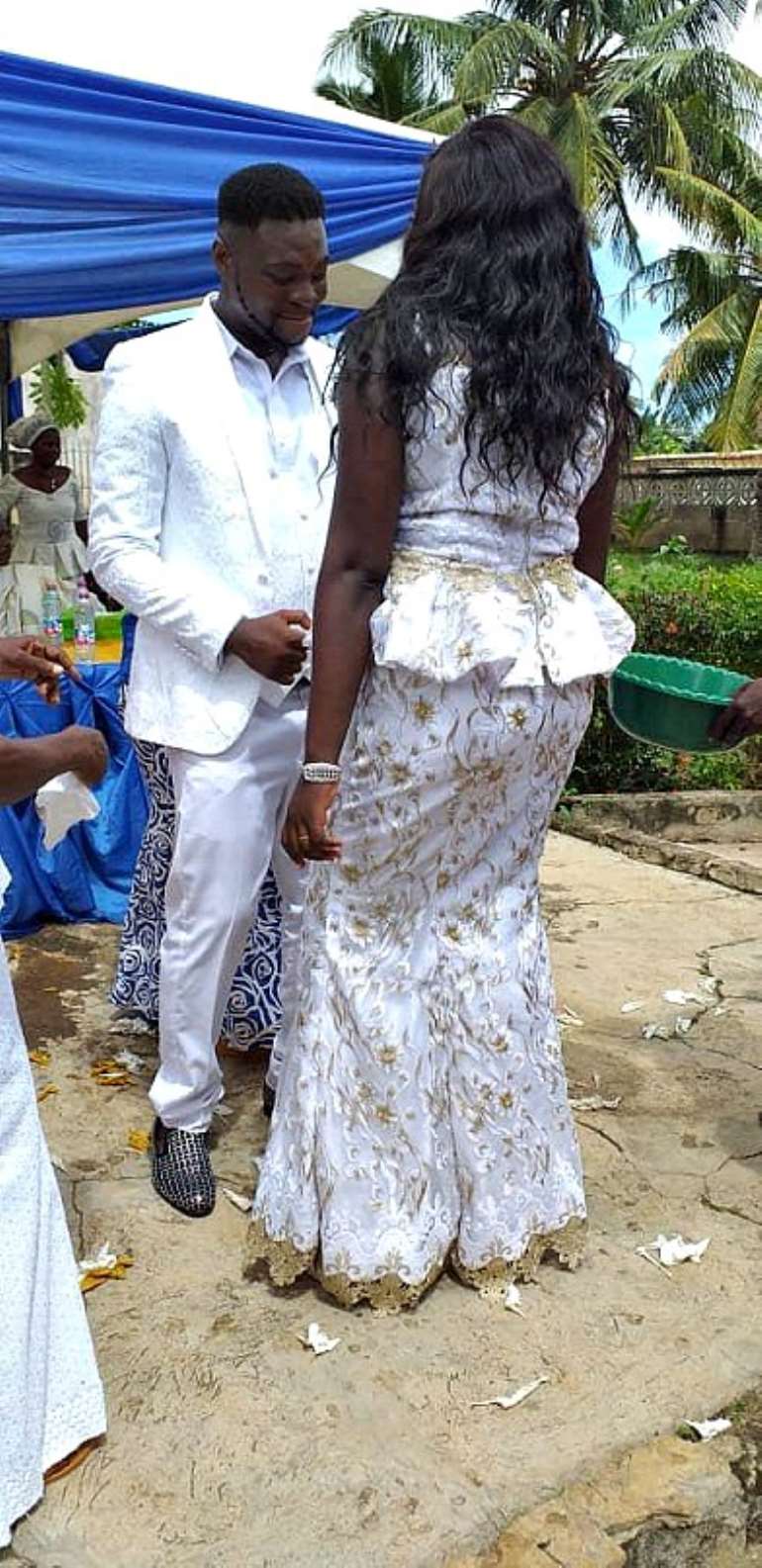 Happy unification, Mr. Beeko dances with his wife
May the Lord bless your special love, fill you with every good and give you a bright future full of joy and serenity. Always look at each other with the same joy that shines through your eyes today.
Let the enchantment of this moment always accompany you and know how to protect and nurture your love every day throughout your long life together.