Will Koku Anyidohu Return to Wallow in his Dirty Politicking afterStarting to Champion Ghana First?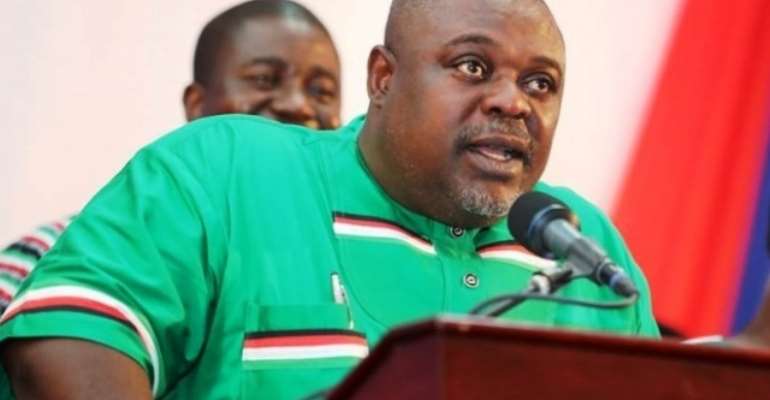 On Monday, 1 July 2019, I heard Mr Koku Anyidohu, a former Deputy General Secretary for NDC, grant an interview to a radio programme presenter. Surely, he had been invited as a guest to the studio of the radio station that presents the "Ekosii Sei" programme. From his narrative answers to the questions posed to him, I could detect an element of a change in character for the better in Koku Anyidohu, if indeed he was not feigning to be a man who has changed from his bad ways.
Giving him the benefit of the doubt now that things are probably harder for him as a member of the opposition party with his unfortunate arrest following his one time senseless and treacherous machismo expressions against His Excellency Nana Addo Dankwa Akufo-Addo, I shall see him as a reformed person and so encourage him to stick to his new belief. As time changes, it is a welcome news that Koku Anyidohu has seen the light to refrain from his dirty politicking, the trait of the NDC fraternity, to pursue an agenda of Ghana First but not himself or his political party first.
He claims to have taken pride in being addressed by his comrades and some Ghanaians as "Koku the 2 Ps" where the "2 Ps" stand for 1) Protecting his President and 2) Protecting his Party. This means he would do whatever it takes to defend and stand tall for the president coming from his party and his NDC political party despite whatever is at stake. No wonder that as a columnist, he impersonated two non-existent characters to publish his denigrating attacks on then NPP flagbearer and presidential candidate Nana Akufo-Addo and the NPP. He was publishing his NPP-lambasting and pro-NDC articles under the fictitious names of Margaret Jackson and Nana Akua Tweneboah Kodua. Oh, what a dodgy and sinful character he was, all in the pursuit of vociferously defending his President Mahama and NDC party, the "2 Ps" for all the evils they represented.
It is good that he has seen the light and now sees that it is better to seek the interest of Ghana first than that of a president or a political party. Seeking the interest of Ghana first is similitude to Jesus Christ admonishing human beings to first seek the Kingdom of God and his righteousness and all the other things shall be added unto us. (See Matthew 6:33).
He claims some people are calling him a traitor because he has not been lambasting the police for arresting and temporarily incarcerating him for forty-eight hours when he suggestively threatened His Excellency Nana Addo Dankwa Akufo-Addo with military coup. Who could those people be and from which political party they come from if they are not his own NDC comrades?
Anyway, I wish him good luck and will advise all Ghanaians to emulate him to pursue first the collective interests of Ghanaians and Ghana than our selfish parochial interests, the bane of the socio-economic development of Ghana in particular, and Africa in general. How I hope Koku Anyidohu would not return to wallow in his disgusting and malevolent views as pertained previously as does the pig after bathing it and sending it back to its pigsty only to find it wallow in its own shit to become dirty again.
The NDC will deny him. The NDC will see him as an enemy. The NDC will see him as a weaker link hence will treat him with disdain now that he has seen the light but he should not look backwards and sideways but to press ahead with his new faith in Ghana and all shall be well with him and for Ghana.
Ghanaians, please don't let us follow blindly our political parties and presidents but to think about Ghana first.
Rockson Adofo
(Wednesday, 3 July 2019)