Tortured Editor, Richard Nyamar Tantrums And The $200million Parliament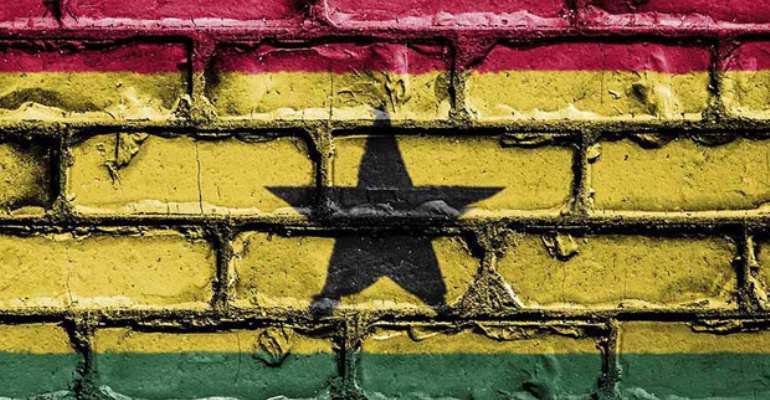 Dear Editor,
Accept my sincerest empathy and to your family, we journey with them in this hard moment. We understand the psychological trauma you are unduly subjected to. Accept our empathy!
Mr. Abugri, I watched your interview with Citi TV and was astonished at the levels of physical harm and torture you went through. I cringed! For the first time, I felt a heavy pulsation.
As for the issues raised in the said interview is public knowledge and I won't bore my readers with repetition. Most importantly, my beautiful wife, who edits my work. For the record, she muscled several phrases and sentences out. To her mind, these could land me in your ordeal. Is obvious, she understands the collateral damage of having my balls electrocuted. Hahahahaha Sorry! Mr editor.
I wish to re-echo a point you made during the interview. You said, "Richard am a Northerner and I won't lie" Sir, I want to part ways with you here. Fact is, our(Northerners) cultural upbringing abhors lies, greed, dishonesty, and laziness. That explains why the twi speaking tribes tag us as "tenni" "pepeni" all eulogizing our cherished attributes of brotherliness and honesty respectively. However, that, attribute is influenced by the changing variables of optimal cultural environment
Strangely,, that narrative is fast losing its relevance. Why? Can't you see or hear them tell lies over and over again. We have a top politician from the north who have lost credibility and has indeed championed the art of crafting lies and presenting them as economic facts. Glory be to God! Ghanaians have an opportunity to make a choice.
Mr. Abugri, this letter to you is multifaceted. So Permit me to address a sad event that took place this morning on TV3: such open display of tantrums and arrogance by Richard Nyamah is primitive and needs to be condemned by all right-thinking citizens. Mr. Richard, you went overboard in your unwarranted attacks on the NDC's Communication Officer. Be told, is a game of intellect and not "manpower". For God sake! Sammy Gyamfi is an adult and a trained lawyer. Is an act of insanity to constantly attack his person.
Isn't it shameful to have a government communicator exhibit such traits on national television? What shocks me is the inability of the producers to call him to order. We viewers want a serene media environment. Where the players are sane and not alcoholics and cowards.
Logging onto Facebook after that disappointment, brought a short-lived joy. Because of a post on by Hon. Alhassan Suhuyini was emphatic on the reasons why he disagrees with the government's decision to spend $200m in putting up a new chamber. I share entirely the views expressed therein. The post is the sum total of our problems in Northern Ghana.
This government has specialized in gagging and "eliminating" dissenting views. Even the likes of Iddi Amin made room for opposing views. We aren't surprised to see a total breakdown in national security, corruption, nepotism, etc.
Mr. Editor, wish you and speedy recovery.
Yours sincerely,
Comrade Azeko Razak
[email protected]