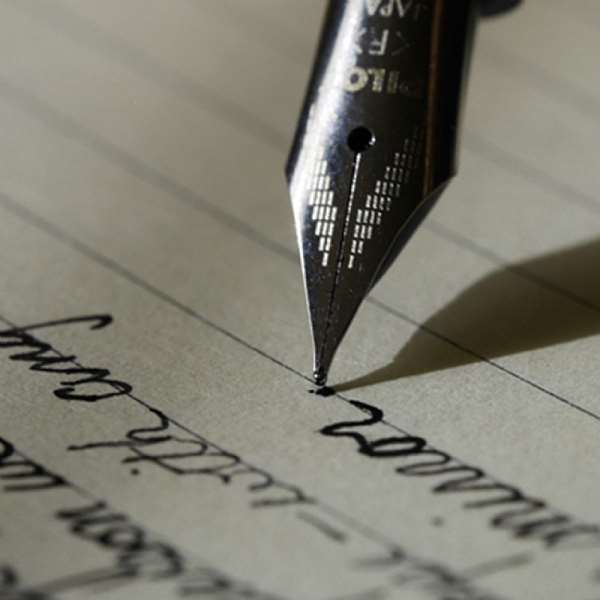 I am writing as a Ghanaian but with a heavy heart. I would be reechoing the sentiments of many citizens. This is because the legislators of Ghana have given me the greenlight through the enactment of laws that promotes free speech. Additionally, they have, in conjunction with the parliamentary service board, made a proposal to the Ghanaian taxpayer to build a spacious chamber with auxiliary facilities befitting a functional democracy and a modern democracy. This has not resonated well with the people. The citizens are up in arms over a mere intent to build a state facility which is currently at an architectural design stage. The proposition has been met with fire and furry. What even broke the camel's back and drew a flurry of venom from the taxpayer is the mentioning of $200 million as a ballpark cost for the new chamber.
Conceivably, our leaders are spiritually possessed for even inviting us into that debate—KpoKpogbiligbili has engulfed the whole parliamentary service board. With all due respect, the thinking caps of those who mooted this idea were on vacation. This is only not commonsensical but economically nonsensical and emotionally troubling for the suffering masses of this country. We have been spending a lot on democracy, particularly parliament with no commensurate benefit. What we get in return is the everyday empty chamber, couple with member of parliaments who only get their tongues back on the campaign trail. Contribution to motions on the floor is zilch. Partisanship is prevalent than patriotism. Odekro's report is inundated with list of impeachable parliamentarians yet the laws are lax. Sometimes I lay the blame squarely on ourselves for not mounting series of nationwide demonstration against the yearly meaningless ex-gratia paid to members of parliament. Why wouldn't they become Oliver twists? For crying out loud, government has recently secured a loan facility to build eastern corridor road. If we were that rich, would we have borrowed for that capital intensive project, bearing in mind we would be paying interests? Parliamentarians are no longer funny. They should cut the comedy!
I have listened to the majority leader who doubled as the minister for parliamentary affairs. He sought to justify the need for the new chamber by referring to chambers elsewhere on the globe. He made references to countries like Germany, Canada, Australia, Belgium and whatnots. Like seriously? I am still trying to wrap my head around the reason why he made those comparisons to begin with. Would he find a Suame constituency in Germany where constituents are living below $2 a day? Would he also find a Suame Constituency in Canada where cholera and malaria kills more than Ebola and HIV AIDS? Ghanaians like myself detest unacceptable comparisons. It is pointless to compare apples and oranges though they are all fruits. Further, is it possible he can find Accra which is drowning in filth in Australia? What about teeming unemployed graduates in Belgium. Do not be quick to reason like Osei Kyei Mensah Bonsu and add insults to injuries by asking the "must we wait for the pocket of every Ghanaian to become filled to the brim before we begin the construction of such facilities" question. I am in no way suggesting that the countries mentioned above are heavens on earth or those countries are places where manna fall from heaven. Among other things, I am opining that the spending of that bundles of dollars on a new chamber by a country which always aspire to be at least both Germany and Canada combined is fundamentally illogical. In any case, why are they not mentioning the estimated cost of the chamber in Cedis? They don't want us to shout at them huh? We would still shout until they drop that chamber. It may be a foresighted idea but it is a misplaced priority. If Ghana does not have a rational use for that money, it should be given to me for onward disbursement to young enterprising Ghanaian entrepreneurs to spur growth in the private sector as an engine of growth. If you think I am no one in Ghana to assume the responsibility of sharing state money, you can as well use that money to build a real factory, not a 'political factory', in Tamale. My people need descent jobs and not an ultramodern building to house English speaking, suit-wearing Vuvuzela parliamentarians. Yes, you heard me used Vuvuzela because some of them are noise making personified.
We would soon get to that point where the electorates are completely hopeless on their representatives. We risk reaching a point where citizens would revolt against the political class. This is a country that's struggling to build dams but failing. This is a country that's struggling to minimize graduate unemployment but unsuccessful. This is a country that's striving to continue dangling senior high school freebie to students but facing limited resource constrains. This is a country that always yearn to have a debt free national health insurance scheme yet unavailing. Parliament must not court the anger of discerning Ghanaian voters. Collectively, we shall resist the building of a new chamber in a country where people defecate more openly in chamber pots than they do in public toilets.