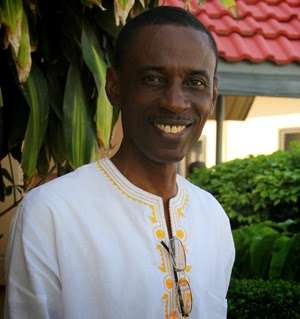 The President of the Awesome Grace Network (AGN), Rev. Dr. Emmanuel James Owusu- Bonsu has stated that the seemingly insurmountable challenges continuously besetting the African continent is as a result of a "divine hand" behind the scenes.
Rev. Owusu-Bonsu made this assertion at the opening event of the 2019 Awesome Africa Ministers Prayer Summit on 1st July, 2019. The event which took place at the Pneuma Christian Centre in Accra saw delegates from a number of African countries representing, including Cote d'Ivoire, Congo Brazzaville, Nigeria, Central African Republic, Niger, among others.
In delivering the sermon to open the 7-day program, Rev. Owusu-Bonsu stated that it was obvious that the poverty on the continent was due to a lack of knowledge. He said that although Africans claim to be very religious, they do not seek God rightly. The President of AGN further opined that the solution is for a continent-wide repentance and turning back to God.
The Awesome Africa Ministers Prayer Summit is an annual event organised by the Awesome Grace Network, an interdenominational Christian group based in Accra. Highlights of this year's event include a 3-day stay in Cape Coast where the delegates will visit the Cape Coast Castle and Elmina Slave dungeons. From there the delegates will travel to Kumasi where they will visit places of interests such as the Cultural Centre, Museum and Zoo. Prayers will be held at each of these venues. There is also a planned visit to the Manhyia Palace to pay homage to the Asantehene, Otumfuo Osei Tutu II.
The delegates will return to the capital city to climax the event with a Sunday Thanksgiving Service at the Awesome Grace Network Auditorium Mile 7, New Achimota, Accra. The theme for this year's event is "The Yoke is Broken; Africa's Season of Divine Restoration is Here."