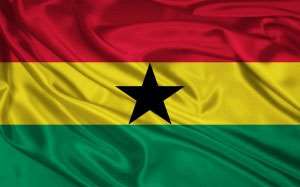 Clearly, Ghana's current national security under Akufo-Addo is a dent on the investment climate in the country and a worry to those mobilizing resources and investment back home. We, therefore, join the call by our mother party for the dismissal of the National Security Minister, Mr. Albert Kan Dapaah.
As a voice of the Ghanaian diaspora community, the NDC Professionals Forum North America is perturbed by the torture of the editor of modernghana.com Emmanuel Ajarfor Abugri and wish him speedy recovery. We of the NDC Professionals Forum North America stand with all astute journalists who for the love of the country are giving voice to issues that clearly shows the cruel agenda of this deceitful government.
It is a shame, that in this age of our democracy, the two journalists of the online news portal – modernghana.com would be questioned in that manner about opinion articles related to the conflict at the University of Education, Winneba. The said article even if implicates the National Security Minister, Albert Kan Dapaah and Effutu MP. Alexander Afenyo-Markin, the security apparatus should have sought the appropriate channel for redress.
Article 162 (4) of our sovereign constitution explicitly states that "Editors and publishers of newspapers and other institutions of the mass media shall not be subject to control or interference by Government, nor shall they be penalized or harassed for their editorial opinions and views, or the content of their publications". The actions of Mr. Kan Dapaah under the watch of the President is, therefore, an attack on the constitution and should be condemned in no uncertain terms.
The Proforum North America is convinced that the self-glorifying Akufo Addo-led misgovernment by their actions are determined to use the slightest excuse to terrorize and silence the media to kowtow to their cover-up of grand corruption and intimidation of political opponents. Last week's spectacle follows numerous atrocities against the media including the gruesome murder of Ahmed Hussein Suale of the Tiger Eye PI.
As social democrats we wish to remind President Akufo-Addo of the sanctity of the fundamental human rights enshrined in our statues; and also, the need to partner the media as the 'fourth estate of the realm' and a check on the governance.
We in the diaspora reiterate our concern about the deteriorating press freedom back home and its consequence on driving investment; and therefore, implore all Ghanaians to stand up and defend our hard-won democratic credentials that is being tainted shamelessly by this crop of so-called liberal democrats.
God Bless our homeland Ghana.
Signed.
Arnold Appiah
President