Don't use Muslim names' to commit criminal acts – Chief Imam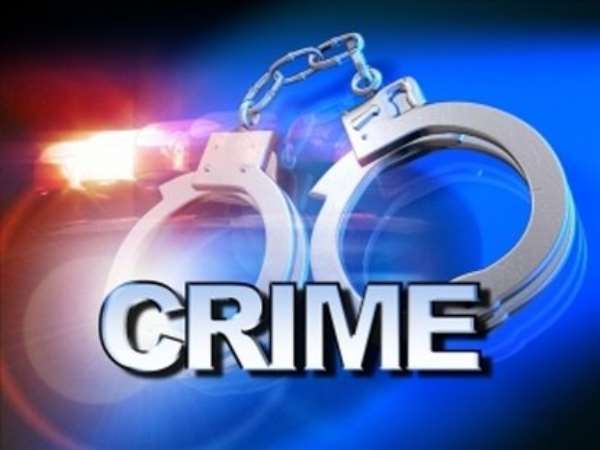 The Ashanti Regional Chief Imam Abdul Harun Mumim has described as worrying the recent cases of Muslim names popping up in the kidnapping and criminal acts in the country.
According to him, although Islamic worship is about good character and not just the use of a name, people who use Islamic names to commit heinous crimes in the country bring the name of Islamic worship into disrepute.
Speaking to Otecnews' reporter Habiba Sheibu on Monday, July 1, 2019, Sheikh Abdul Mummin Haroun said Muslim youth should engage in viable ventures that would contribute to national development and that Ghanaians should see themselves as one people and continue to live in peace.
The Regional Chief Imam advised Muslim youth to eschew indiscipline and lawlessness to ensure peace and development in their communities.
Sheikh Abdul Mummin Haroun told Muslim youth that their acts of indiscipline would tarnish the good image of Islam and appealed to them to refrain from indulging in social vices.
He added that Islamic worship is not just bearing a name rather putting up good character to serve as an example for others to follow.
He, however, advised Ghanaians particularly Muslim youth in the country to shun from engaging in acts that will bring bad image to Islamic religion.
''religion was a double edged sword that could be invoked for destructive purposes and, therefore, urged Muslims to be wary of extremists who would propagate religious beliefs that would be destructive for their selfish gains'' he noted.
He urged Muslims to continue to hold hands in brotherhood and unity for accelerated national development.
On the importance of Hajj
Touching on Hajj, Sheikh Mummin Haroun explained that the pilgrimage to Mecca is the fifth pillar of Islam and a religious duty that Muslims should undertake if they are able, at least once in their lives. It is both a collective undertaking and a deeply personal experience. ... Muhammad led the Hajj himself in 632, the year of his death.
He Added that Hajj is an annual Islamic pilgrimage to Mecca, Saudi Arabia, the holiest city for Muslims, and a mandatory religious duty for Muslims that must be carried out at least once in their lifetime by all adult Muslims who are physically and financially capable of undertaking the most spiritual edification.
Ashanti Regional Chief Imam, Sheikh Mummin Haroun has therefore, called on the National Hajj Board to co-ordinate and co-operate between the board, agents and prospective pilgrims to ensure susful hajj this year.
He said, the pilgrimage to Mecca was difficult and it was by the grace of God that few disasters were recorded annually, considering the number of pilgrims worldwide doing similar rituals at the same time at the same place adding that agents of pilgrims were hardly seen helping them after leaving Accra to Mecca and that it was the Ghanaian students there who really assisted Muslims to go about the rituals.
"Most of these Muslims when they arrive in Mecca do not know where to start the rituals and where to end. These are some of the problems that must he handled for them, so they can perform the rituals as expected of them," he said.
He commended the government for its unflinching support for Muslims in facilitating the pilgrimage and expressed the hope that it would continue to give Muslims that support.
Source: Ghana/otecfmghana.com