Media must assist in anti-corruption campaign -JAK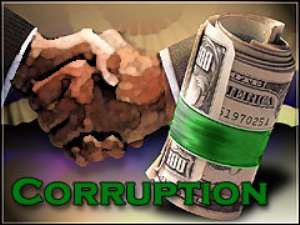 Accra, Jan. 28, GNA- President John Agyekum Kufuor, on Saturday challenged the Ghanaian media to strongly collaborate with government in the anti-corruption drive to clean the society.
He said in doing this, it was important for the media to move away from shouting themselves hoarse on the basis of perception and unproven allegations since that was unhelpful to the country's image and development.
The President was speaking at a meeting he had with the Chairperson of Transparency International, Dr Huggette Labelle, and members of the Ghana Integrity Initiative, the local Chapter, at the Castle, Osu in Accra.
President Kufuor said the government would support, expose and prosecute people associated with every genuine allegation that could be proven.
He said: "We do appreciate the distortionary effect of corruption. The lesser corruption, the better the chances for our development."
President Kufuor said it was for this reason that his administration has been consistently strengthening the anti-corruption institutions in the country including the Judiciary, Serious Fraud Office (SFO), Commission on Human Rights and Administrative Justice (CHRAJ) and the Police through budgetary support.
President Kufuor said the government's intentions were clear for all to see from the passage of the Procurement Act and the Financial Administration Act in Parliament as well as the establishment of the Internal Audit Oversight Committee adding that the Whistle Blowers Bill was also currently before the House.
He said it should be recognised that it was not for nothing, that Ghana offered itself to be peer reviewed in Khartoum, Sudan, recently, and that "The idea was not to make us perfect but to be helped to see ourselves as we are and to correct imperfections in our governance system".
President Kufuor said the first four-year term of the NPP government was marked by improvement in efforts at fighting corruption. Dr Labelle praised Ghana for ratifying the two Conventions on anti-corruption and said the country was now seen increasingly as emerging society hence greater expectations.
She said declaration of zero-tolerance for corruption, by the government did not mean there would be no incidence of the practice, adding that, even though she appreciated the difficulty of "allegations versus proofs", when government showed commitment, the trust of the people would be won. Dr Labella said dealing with corruption amounted to dealing with poverty.