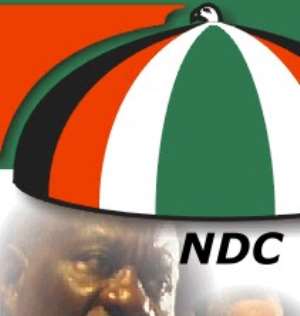 Repeat after me: Nigerians are family; Nigerians are good people; Nigerians are not criminals!
Now that we have said the right thing, let me tell you a simple story.
On the backdrop of an overhyped case of maltreatment of a worker by a manager of Marwako, I wrote to warn about the seeming rise in the spate of xenophobia against Lebanese people who have lived in harmony with Ghanaians for close to two centuries. And, really, xenophobia is in two phases: verbal, and physical, one leading to the other. The manager got what he deserved, though, because I was told that he was a known charlatan with a bad attitude. Besides, there was no excuse for grabbing a worker's neck, no matter what the infraction caused might have been. But truth be told, I found the story of rubbing her face in pepper for ten minutes quite stupid, and those who believed it even stupider. Someone tell me, who can manage to survive with their face immersed in hot pepper for so long? Nobody can! You'd suffocate! Of course, the unprintable insults rained on me were a glaring example of the verbal xenophobia aforementioned. Perhaps, that was also an indication that the article hit home painfully; and I regret not! The manager could still have gone to jail without the xenophobic attacks that really caused tension in the relationship between the two peoples, Lebanese and Ghanaians, albeit momentarily!
But to include Nigerians in this web of disgusting allegations of crime and criminals is really a blasphemy of grand magnitudes. We have always been at the forefront of bitter criticism of South Africans' xenophobic attacks against their own brethren! Ghanaians did not escape their brutality! It seems that we really do have short memories! However, NDC, according to the purported tapes of Ofosu Ampofo, had plotted kidnappings, and other causes of insecurity to bring mayhem to peaceful Ghana just to masturbate the egos of sore losers and political swindlers. Some Nigerian and Burkinabe thugs were allegedly hired to commit acts of terror starting from kidnappings to robberies, and killings. So if a few are causing trouble do we have to generalise close to 200 million Nigerians? Of the many great Africans, Nigerians always take center stage, much more than Ghanaians. Why? Well it is the numbers again. Ghanaians have always sought greener pastures in Nigeria, so why do we endanger the lives of our own Ghanaian families spread all over that sister country?
By calling for the sacking, arrest, harassment, and violence against innocent Nigerians in Ghana, are we not passing a death sentence on our families in the populous cities of Nigeria? Do not forget the Agege crisis, which was a latter retaliation to a similar perpetration some years before. I remember the pain of the bitter days of the early 1980s. A lot of those making the donkey noises against Nigerians were not born during that era so they wouldn't know. Maybe, I ought to write a detailed account of what the Agege Crisis was!
Have we forgotten that Nigeria is the bigger sister of Ghana? She has a population of close to 200 million people, over six times that of Ghana's, so it is only intuitive to note that the crime rate is much higher there than in Ghana, and there are a lot more criminals than we have here. According to the numbers, it is to be expected. In comparison, there are lots more criminals in America than anywhere in the world, in fact much more than Nigeria. I opine that over half of the American people are criminals one way or the other, yet they are welcomed with open arms. I am informed that many racial crimes are committed by Americans in Ghana than by other nationals except that they are not spoken of because they have an Embassy that shakes the foundation of the security forces each time it moves its bottom to take a fart!
Remember that Aliko Dangote is giving Ghanaians jobs that are catering for families and extended relatives? If Dangote winds up, how many Ghanaians will starve? Global Telecom (GLO) has employed hundreds of Ghanaians, and by extension others, informally. Ghanaian importers of bicycle parts which we are unable to manufacture here due to our intrinsic laziness, what happens to them? Our women who go to Nigeria to import cosmetics, cloth, and other items, what happens to them in this case?
Some of those shouting anti-Nigerian slogans are themselves being fed by Nigerians, Nigerian businesses, or commerce facilitated by the good relationship between the two sister countries, Ghana and Nigeria. However, we must call on the security forces to control the borders. Both the Ghanaian Embassy in Abuja and Nigerian Embassy in Accra must work diligently to assist their governments to sanitise the situation. That can be by way of sensitisation workshops that would eventually cause the criminals to be smoked out so that the two great peoples of Ghana and Nigeria would continue to live in peace and prosperity forever.
I am inclined to say that the attack on Nigerians and closure of their businesses in Suame, Kumasi, were instigated by the NDC criminals, irrespective of who committed the foolish acts!
GOD bless Nigeria! GOD bless Ghana!
By Fadi Dabbousi