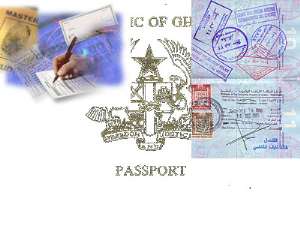 Accra, Jan. 25, GNA - The British High Commission in Accra last year alone received over 55,000 applications from Ghanaians seeking to travel to the United Kingdom (UK).
The figure is expected to rise this year with the opening of a new British Consular Office in Kumasi next month to process Visa applications from the northern part of the country.
Mr Gordon Wetherell, the British High Commissioner to Ghana, announced this on Wednesday at a reception for the media in Accra. The reception, which attracted several journalists from both public and private media organisations, was to strengthen the existing relations between the High Commission and the Ghanaian press. Mr Wetherell said the High Commission had successfully outsourced part of the Visa operations to Visa Fast Service (VFS) centres opened in Accra and Kumasi.
He said for the first time, applicants from Kumasi and points further north did not have to travel all the way to Accra to submit their applications.
He said the outsourcing centres had proved their worth by offering a one-stop shop for Visa applications, including the payment of fees, facilities to obtain passport photos and document photocopying. 26 Jan. 06